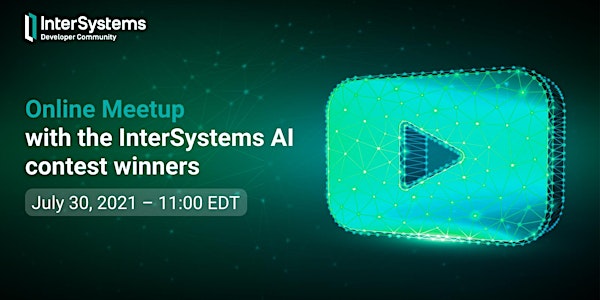 Online Meetup with the InterSystems AI Contest Winners
We're pleased to invite you to the online meetup with the winners of the InterSystems AI contest!
About this event
What awaits you at this Virtual Meetup?
Our winners' bios.
Short demos on their applications.
An open discussion about technologies being used. Q&A. Plans for the next contests.
Our speakers:
@José Roberto Pereira, Business Intelligence Developer at Shift Consultoria e Sistemas Ltda
@Henrique Dias, System Management Specialist / Database Administrator, Sao Paulo Federal Court
@Oleh Dontsov, Full Stack Developer, Tax Sketches SRO
@Aleksandr Kalinin, Programm Engineer at LLC "Escape"
@Renato Banzai, Machine Learning Engineer Coordinator at Itaú Unibanco
@Evgeny Shvarov, InterSystems Developer Ecosystem Manager
@Thomas Dyar, Product Specialist - Machine Learning