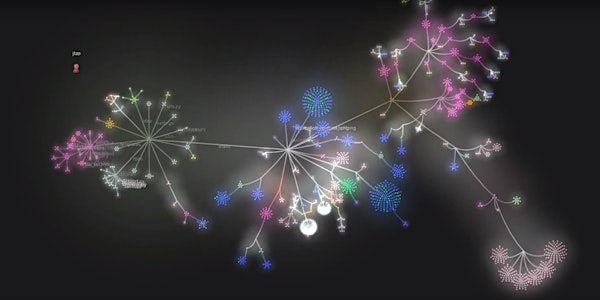 Multiple dates
Online Bring-Your-Own-Data (BYOD) Consultancy
TAMIDS Online Bring-Your-Own-Data (BYOD) Consultancy
Date and time
August 26, 2020 · 8am - April 27 · 1pm PDT
About this event
The Texas A&M Institute of Data Science (TAMIDS) and Texas A&M High Performance Research Computing (HPRC) invite you to join our weekly online Bring Your Own Data (BYOD) Online Consultancy! The primary goal of this consultancy is to help Aggie researchers take advantage of the latest data analytics technologies and Texas A&M high performance computing facilities to speed up their data science projects.
Bring Your Own Data (BYOD) consultancy is designed to provide an opportunity for you to talk and program with an experienced team of computational and data scientists to help you carry out  your data analysis on high performance computing facilities at Texas A&M.
This is a FREE service offered to all researchers at Texas A&M and the SWEETER Community.
Please note that this is NOT a training session, but more in form of a code development working meeting dedicated to your project with a goal to overcome technical hurdles you may have to move forward with your data science projects. Given the limited time and resources available to offer this online consultancy, you must be prepared with a determined mind to create substantial progress. We can only work on the software applications that you write and plan to maintain yourself or the applications that are built on top of an open source platform.
Please feel free to contact the organizer if you have any questions or comments.
This consultancy is in part supported by the National Science Foundation (award number 1925764)
About the organizer
Dr. Jian Tao is an Assistant Professor in the School of Performance, Visualization and Fine Arts at Texas A&M University and the Assistant Director for Project Development at the Texas A&M Institute of Data Science. Tao also holds courtesy appointments at the Department of Electrical & Computer Engineering, the Department of Nuclear Engineering, and the Department of Multidisciplinary Engineering. He is an NVIDIA DLI University Ambassador and XSEDE Campus Champion at Texas A&M and a contributor to the SPEC CPU 2017 benchmark suite. In 2018, Tao led the Texas A&M team to the final of both the ASC18 and SC18 student cluster competitions. His research interests include numerical modeling, machine learning, data analytics, distributed computing, visualization, digital twin, and workflow management. More about him can be found at https://tx.ag/jtao.