Conversation Starters, part of a broader Conversation Series, sponsored by JPMorgan Chase.
About this Event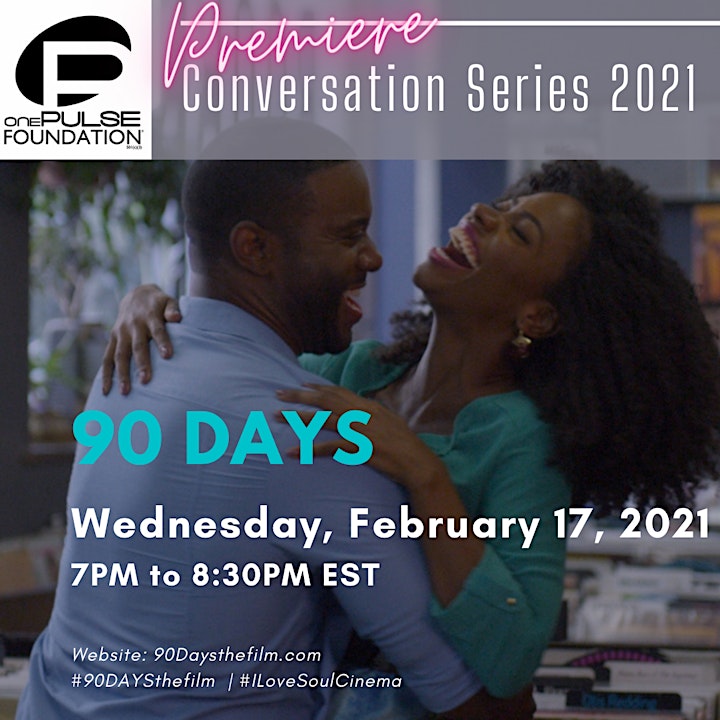 onePULSE Foundation, the not-for-profit established following the June 12, 2016 tragedy to honor and preserve the legacy of those killed and to create a sanctuary of hope, today announced it will launch its educational programming on Wednesday, February 17 with the first of four free virtual film screenings, called Conversation Starters, part of a broader Conversation Series, sponsored by JPMorgan Chase. The film screenings and accompanying panel discussions will be held quarterly.
onePULSE Academy is the education arm of the onePULSE Foundation. It is committed to promoting acceptance and inclusion through innovative, reflective, experiential learning methods. Its four specific functions are to provide educational programs that facilitate prosocial behavior; educational platforms that promote acceptance and inclusion; educational site tours that create safer learn-ing communities; and an education hub for knowledge and information on social issues. It aims to positively impact social change at the individual, group and community levels.
Wednesday, February 17 from 7 p.m. to 8:30 p.m.
90 Days
Written by Nathan Hale Williams and directed by Williams and Jennia Fredrique Aponte, the film is entertaining, authentic and a visual masterpiece. Based on a true story, 90 Days touches hearts while navigating the definition of ultimate compassion.
A riveting story of love, integrity and compassion, 90 Days explores a beautiful couple's relationship and their life altering decision after 90 days of dating. Fueled with gripping performances by an extraordinary cast of actors led by Teyonah Parris and Nic Few, 90 Days is a groundbreaking cinematic piece of art that confronts the human experience of overcoming one of life's greatest perceived challenges.
The panelists include Nathan Hale Williams; Bakari F. Burns, Orlando City Commissioner District 6 and CEO of the Healthcare Center for the Homeless; David B. Johnson, STD Disparities Coordinator in the Division of STD Prevention (DSTDP) in the Office of Health Equity at the Centers for Disease Control and Prevention (CDC); and Deanna Wathington, public health practitioner and family medicine physician.