One Step Pages and Case Study with Stephen Morse

Saturday, July 27, 2019 from 1:00 PM to 4:00 PM (PDT)
Event Details
 One Step Pages and Case Study 
Stephen Paul Morse
 July 27, 2019, 1:00 PM - 4:00 PM
Steve Morse will present the following two classes
One-Step Webpages: A Potpourri of Genealogical Search Tools
The One-Step website started out as an aid for finding passengers in the Ellis Island database.  Shortly afterwards it was expanded to help with searching in the 1930 census.  Over the years it has continued to evolve and today includes about 300 web-based tools divided into 16 separate categories ranging from genealogical searches to astronomical calculations to last-minute bidding on e-bay.  This presentation will describe the range of tools available and give the highlights of each one. 
Case Study: Genealogy of Renee Kaufman
This lecture presents a case study using the One-Step Webpages as well as other websites to develop a family history. It illustrates how, with a minimal amount of initial information, an entire genealogy can be obtained. It also shows how to obtain records in spite of name misspellings, and how to avoid accepting wrong information.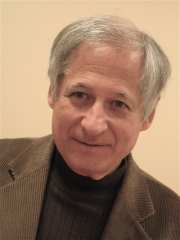 Stephen Morse is the creator of the One-Step Website for which he has received both the Lifetime Achievement Award and the Outstanding Contribution Award from the International Association of Jewish Genealogical Societies, Award of Merit from the National Genealogical Society, first-ever Excellence Award from the Association of Professional Genealogists, and two awards that he cannot pronounce from Polish genealogical societies.
In his other life Morse is a computer professional with a doctorate degree in electrical engineering. He has held various research, development, and teaching positions, authored numerous technical papers, written four textbooks, and holds four patents. He is best known as the architect of the Intel 8086 (the granddaddy of today's Pentium processor), which sparked the PC revolution nearly 40 years ago. 
REGISTRATION INFORMATION
Pre-registration is required. Class size is limited so register early. 
CGS members enjoy reduced admission fee $10.00*.
Non-member admission fee is $30.00* and can be applied towards a new one year CGS membership the day of the class.
Register early to confirm your seat. Walk-ins will not be admitted.
PAYMENT OPTIONS:
Credit card payments will be processed by Eventbrite.
*Seminar fee is non-refundable.
Save This Event
When & Where

California Genealogical Society & Library
2201 Broadway, Suite LL2
Oakland, CA 94612


Saturday, July 27, 2019 from 1:00 PM to 4:00 PM (PDT)
Add to my calendar
Organizer
   Connecting people to their diverse family heritage

Whether you have Gold Rush ancestors or have no family connection to California, you will find extensive support for your genealogy research at the California Genealogical Society (CGS) in Oakland. The society offers research services, online indexes and databases, and a research library housing over 38,000 reference materials from California, the United States, and around the world. CGS is a 501(c)(3) nonprofit corporation. The library is conveniently located in Uptown Oakland, one block north of the Paramount Theatre, at 2201 Broadway, Suite LL2. We are three blocks from the 19th Street BART Station.
Phone: (510) 663-1358 
Non-Discrimination Statement
The goal of the California Genealogical Society is to connect people to their family heritage and to promote a spirit of diversity and inclusivity for our members and patrons. The California Genealogical Society does not tolerate discrimination in any form. 
Courtesy Request
In order to maintain a welcoming and healthy environment, please refrain from using scented products at CGS events or in the library.
Photography Notice
California Genealogical Society (CGS) may take photographs, audio recordings, and video footage in our library, classrooms or events for historical records or publicity purposes.  If you do not want to be photographed or filmed, it is the individual's responsibility to 'opt out' by notifying the event leader or photographer at the event.