Description
ENTER THE ASYLUM
Ovation-nominated After Hours Theatre Company invites you to enter the asylum in a first-of-its-kind hybrid immersive theatrical production of Dale Wasserman's classic play "One Flew Over the Cuckoo's Nest" based on the novel by Ken Kesey.
Synopsis
When Randle Patrick McMurphy gets transferred to a mental institution, he encounters Nurse Ratched who runs the psychiatric ward with an iron fist, keeping her patients cowed through abuse, medication, and sessions of electroconvulsive therapy. The battle of wills between the rebellious McMurphy and the authoritarian Ratched soon escalates, leaving no one in the ward left unscathed.
The Experience
The experience begins the moment you check-in. All audience members are encouraged to take part in our immersive preshow where you can freely explore the asylum, interact with the characters, take "medication", and discover the secrets of the ward and those who inhabit it.
Once the performance of One Flew Over the Cuckoo's Nest commences, audiences can choose between two different viewing experiences. Acute Patients sit on stage and will have the opportunity to interact with the characters and the space during the performance. Chronic Patients will be stationary throughout the performance and will enjoy the show from a more traditional theatrical vantage point.
Ticket Types
Once the show begins, we offer two distinctly different ways for our patients to enjoy the performance:
Acute Patients will enjoy our most immersive experience. Acute Patients will sit "on stage" and right in the middle of the action during the performance. Acute Patients will have the opportunity to interact with the characters, move throughout the playing space, and participate in the story as extras during the performance.
Chronic Patients

will enjoy a more "traditional" theatrical experience. Chronic Patients will observe the performance from arena-style seating influenced by the aesthetic of a traditional Operating Theater. Chronic Patients will be stationary for the duration of the show and will have minimal opportunity to interact with the characters during the performance.

NOTE: We strongly advise patrons with mobility concerns to purchase a Chronic Patient experience.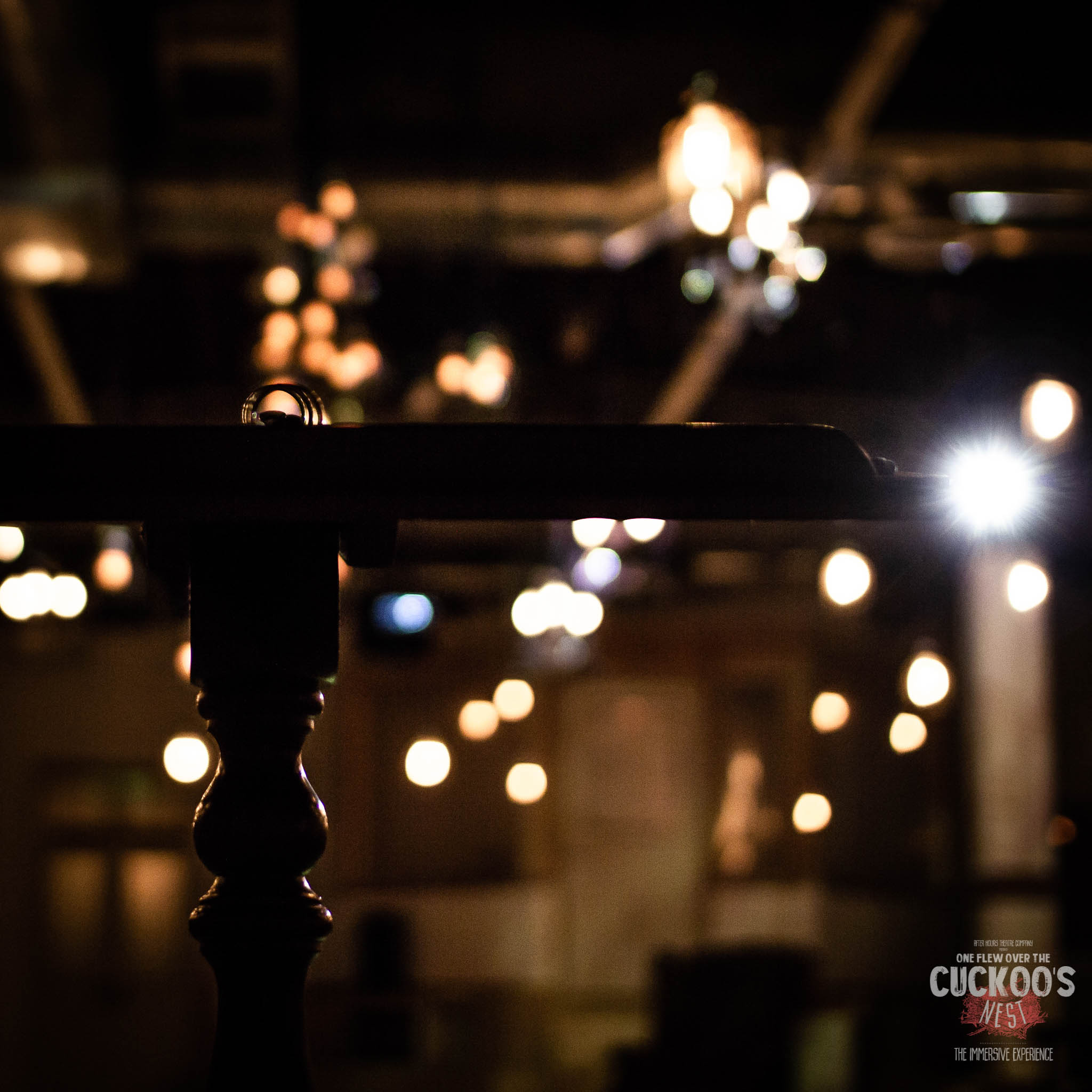 FAQ
Is the experience scary?
No. This is not a haunted house, a haunt, or an escape room. Some elements of the experience are designed to make you feel nervous or uneasy, but at no point will anything ever intentionally scare you or jump out at you. Our hope is that the style of the production will allow you to connect more easily with the characters, story, and the broader world of this classic play.
Is this production appropriate for children?
Due to the script's use of strong language and mature themes, we do not recommend this production for children 13 years of age or younger.
How long is the performance?
We encourage all patrons to attend our open-world, immersive pre-show, which begins 30-minutes prior to the listed start time. The total runtime of the production will be approximately 3 hours from the listed start time (including an immersive intermission).

More details at cuckoosnestla.com

Questions or ticketing issues? Email info@cuckoosnestla.com