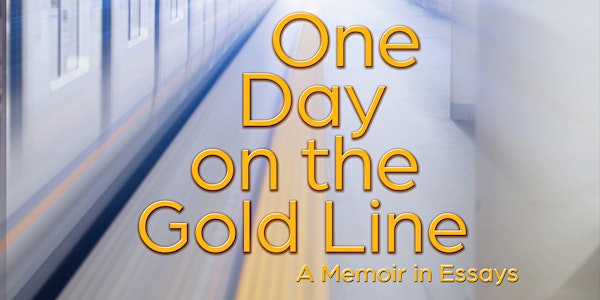 One Day on the Gold Line with Carla Sameth
When and where
Location
The Last Bookstore 453 South Spring Street Los Angeles, CA 90013
Refund Policy
Contact the organizer to request a refund.
Description
Note: Your ticket includes - and is the same price as - the book.
The Last Bookstore is pleased to present Carla Sameth and her new memoir One Day on the Gold Line. Join us to help Carla celebrate the launch of her book, and discuss non-traditional parenting in the current climate.
Through meditations on race, culture, and family, One Day on the Gold Line tells the story of a lesbian Jewish single mother raising a black son in Los Angeles. A memoir-in-essays, it examines life's surprising changes that come through choice or circumstance, often seemingly out of nowhere, and sometimes darkly humorous—even as the situations are dire.
While escaping from a burning boat, Carla realizes that if she died, her one regret would be not having children. She overcomes miscarriages to finally give birth to a son. Motherhood's usual struggles are then complicated by identity, community, and the challenges of creating a blended family. The overarching theme of these loosely woven reflective tales is the storyteller's dream of the "perfect" family, the pursuit of which hurls her from one crisis to the next, ultimately meeting its greatest challenge in the form of her teenage son's struggle with drug addiction.
Carla Rachel Sameth is a writer whose work has appeared in various anthologies and publications. She was selected as a 2016 PEN In The Community Teaching Artist, teaches creative writing at the LA Writing Project at California State University Los Angeles and at Southern New Hampshire University, has an MFA from Queens University in Charlotte, and is a member of the Pasadena Rose Poets. She lives in Los Angeles with her wife.
All events are subject to cancellation, so please check back.