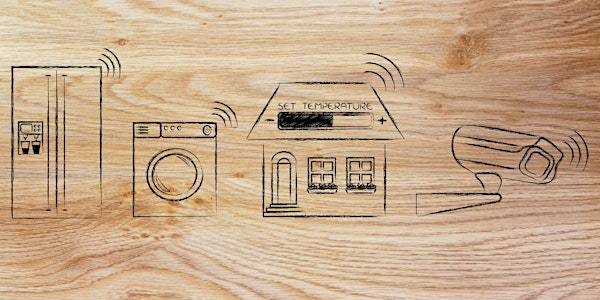 One Day Master Class: Hacking The Internet of Things
When and where
Location
The Sheraton Commander 16 Garden Street Cambridge, MA
Refund Policy
Contact the organizer to request a refund.
Description
Are you interested in how connected devices get hacked? Do you want to know how to make connected devices more secure?
If so, then we have the perfect, 1-day course to jump start your introduction to the Internet of Things!
About this course:
Hacking The Internet of Things is an intensive, one-day training event that's coming to Boston on September 21, 2016. The course is offered and led by the same elite security researchers who organize IoT hacking events such as the IoT Village at esteemed security conferences like DEF CON, The RSA Security Conference, DerbyCon, and BSides.
This course teaches the fundamentals of security in the context of the Internet of Things from a hacker's perspective! Using a mixture of lecture, group exercise, and hands-on modules, this instructor-led course jump starts your IoT security and hacking career, and delivers significant returns for your organization that can be measured in employee knowledge and enterprise readiness.
Benefits for attendees:
Learn how embedded systems get hacked, and how to make them more resilient

Acquire security assessment and testing skills

Learn from actual practitioners and get hands-on experience using the tools of the trade, not just slides and theory
Benefits for employers:
Our one day course offering is a great opportunity for employers who are looking to train their engineers and technical staff to make the leap to embedded systems and the Internet of Things. The Hacking the Internet of Things class will:
Broaden employees' security awareness from traditional information technology assets to embedded and cyber-physical assets

Empower employees to better identify, assess and protect your mission-critical assets

Prepare your employees to defend against new threats that come with IoT adoption
FAQs
What will I be learning?
Attendees can expect to learn the following:
The foundations of the Internet of Things

Fundamentals of IoT security (aka "Why most IoT devices are vulnerable")

IoT Threat modeling

How to identify & resolve vulnerabilities in Internet of Things technologies

Approaches to and best practices for securing IoT products

The home front: communicating IoT risk and best practices to managers & executives
How technical do you have to be to take this class?
This course is ideally suited for those with a technical or engineering background who want to better understand the principles of secure design. You would benefit from this course, for example, if you are:
A programmer interested in learning how to build security into solutions

A technology professional who wants to retool their skill set and/or learn new tools

A software or hardware engineer working for a company that may expand into the connected device space

A technology professional working at the intersection of software and hardware

A technology professional working in an environment that may be impacted by "connected devices" especially in regard to issues such as user provisioning, access controls, rights management, network management, security information management, etc.
Are there pre-requisites I need to take the course?
You'll feel right at home in this class if you have some experience in any of the following:
Application design

Application development

Product design or management

Hardware or software engineering

Information security

Information technology

Networking and network management
What is the agenda?
The course is structured to take attendees through a skills progression, with each module building on the collection of previous modules:
Module 1: Common Security Goals

Module 2: Understanding IoT Risk

Module 3: Secure Design Principles

Module 4: IoT Product Security Deep Dive

Module 5: IoT Hacking Methodology

Module 6: Tools and Techniques

Module 7: Detection and Prevention

Module 8: Applying Lessons to the Real World
What tools will be used in this course?
Attendees are taught how to use a range of software-based tools that are integral to device analysis. These include (but are not necessarily limited to):
nmap

netcat

Nessus

Shodan

Wireshark

Burp Suite

Browser developer tools (both built-in and extensions or plug-ins)

Spike and other fuzzers

Gdb and other debuggers

Basic binary/static analysis such as grep, strings, IDA

Metasploit framework and/or other exploitation tools

Others TBD
Where can I contact the organizer with any questions?
If you have questions about the class, feel free to contact:
Edith Whitney, Corporate Operations Specialist
Independent Security Evaluators
ewhitney (at) securityevaluators (dot) com
or:
Paul Roberts, Editor in Chief
The Security Ledger
paul (at) securityledger (dot) com
Is my registration/ticket transferrable?
Yes. Feel free to pass your ticket along to a colleague or friend.
What is the refund policy?
Full refunds will be granted up to two weeks prior to the event (September 7, 2016). Between two weeks and one week prior to the event (September 8 - 14), registered attendees who need to cancel will receive a 50% refund. There will be no refund offered within a week of the event (September 14-21).
The name on the registration/ticket doesn't match the attendee. Is that okay?
Yes. That's fine. We don't care what you call yourself. ;-)