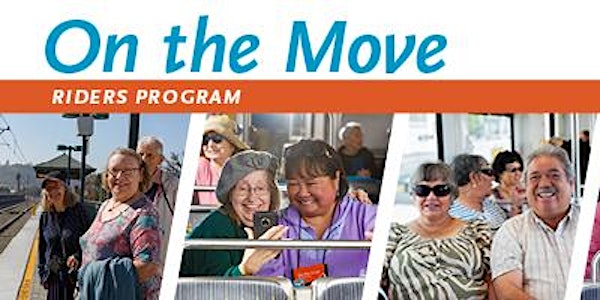 On the Move Riders Program - "Do you Believe in Ghosts?" Halloween Event
Join us if you dare, for a Halloween scare at our "Do you Believe in Ghosts?" Halloween Event
About this event
We hope you're all continuing to stay safe and healthy! Now that we're in the fall season, we wanted to get you in the autumn spirit. Join us if you dare, for a Halloween scare (and some treats) to our "Do you Believe in Ghosts?" Halloween Event taking place on Wednesday, October 28 at 10:00 a.m. on Zoom.
In collaboration with Metro's Regional Connector Construction Relations Team, On the Move Riders Program will be featuring the Little Tokyo community as we take you on a fun and ghostly adventure! We will introduce you to Café Dulcé and its tasty fall treats. Bill Watanabe from the Little Tokyo Historical Society will be joining us to share actual ghost stories of spirits still roaming throughout the community. And for added fun, show off your Halloween costume. We'll have a spooky good time!
Get to know more about Little Tokyo and its history by watching this short walking tour video: https://youtu.be/xXtgyf36CUU
Space is limited, please RSVP.
For more information, please contact Lilly Ortiz at 213.922.2299 or at onthemove@metro.net