On Location with Angela Yong Sellers, Owner of Fit Columbia
Description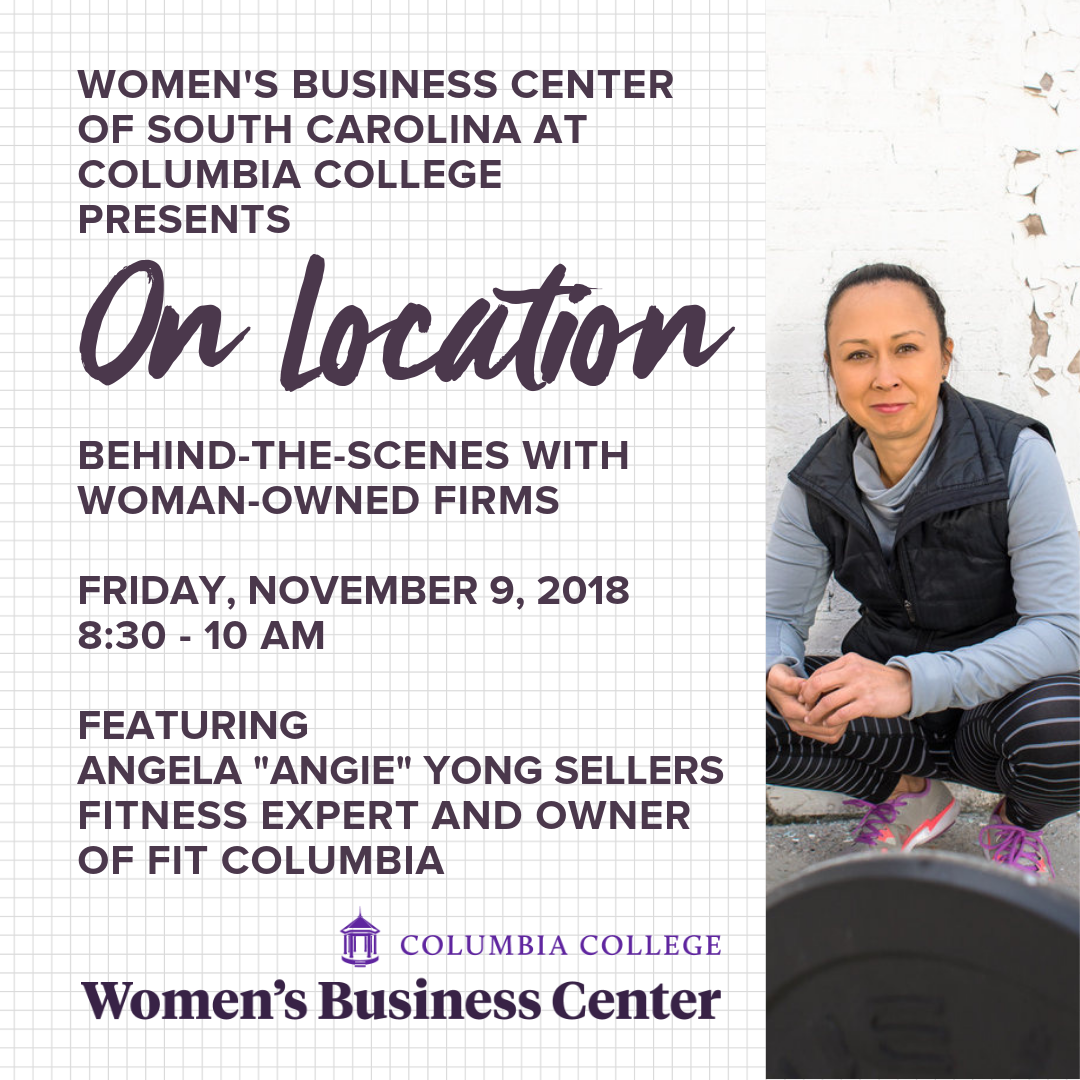 Angie Sellers welcomes the Women's Business Center community to Fit Columbia in Five Points on Friday, November 9 (rescheduled date following Hurrican Florence).
Angela Yong Sellers is an award-winning fitness expert and the owner of Fit Columbia, an empowering, contemporary exercise studio that offers sports training, stretch therapy, and personal training, as well as a continuously developing array of engaging, tailor-designed classes, such as bungee fitness and aerial yoga. With almost two decades of formal experience in fitness and athletic mentorship under her belt, Sellers is an accredited trainer, coach, and teacher. She is also a professional speaker who has both inspired and challenged clients and audiences for years to enjoy more active and rewarding lifestyles.
Get to know Angie and learn more about Fit Columbia.