Enjoy the Opening Ceremonies of the Summer Olympics in Full Fanatics Glory...
About this event
Fatpour Wicker Park and Big Onion Hospitality are proud to present Chicago's epic Olympic Village Pop Up Experience with a multi-week run (kicking off Friday July 23rd) with this Opening Ceremonies Event.
Ticket Options Include:
Access to the Olympic Village Pop Up Experience at Fatpour on Friday 7/23 starting at 5pm. One Blue Moon per person. Seated Table Reservation and Service. Guests must arrive by 6:30pm.
This event will feature The Opening Ceremonies in full party form, DJs, giveaways, team table competitions, "pizzas around the world" menu, specials, pop-up entertainment & more. Guests are strongly encouraged to dress like Olympic fanatics!
Table Package for 4: $60
Table Package for 6: $90
Booth Package for 6: $90
Booth Package for 10: $125
For Inquiries or Groups, Contact: Concierge@greencurtainevents.com / 312.579.3636
For More Details on the Olympic Village Pop Up at Fatpour coming soon, visit: www.fatpourwickerpark.com/
Valid ID required. Must be 21 years of age. Venue reserves the right to refuse service for any patron at venue discretion. Please drink responsibly; consumption will be monitored by venue staff. Packages are compliant with state of Illinois regulations. Venue is not responsible for any lost or stolen items.
Due to current occupancy regulations, we strongly suggest for ticketed commitments (or reservations) during these unique times. Events are subject to strict arrival, socializing rules, and closing times. Securing tickets and gathering are at patrons' own risk.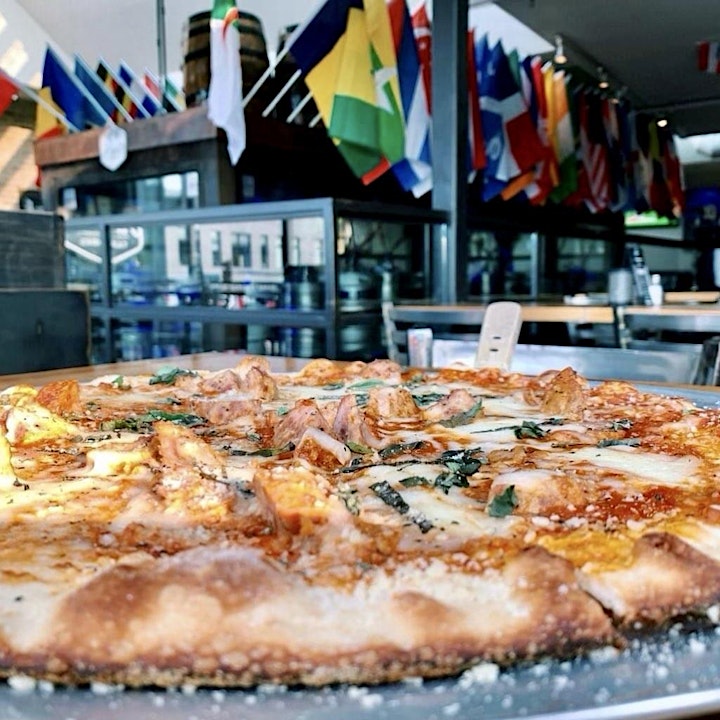 Organizer of Olympic Village Pop Up Experience – Opening Ceremonies Event