Description
Nicole Ash Bailey and Chase Roper make fun of a scary movie with a special comedian guest, Liz Donehue and we play a drinking game with the audience!

Thank you to our sponsor, Olympia Pop Rocks!
---
Doors open at 7pm, Show Starts at 8pm

Tickets: $10 We have 60 seats available online. Once everyone with a ticket takes a seat, we will open another 30 for standing room only available at the door.

Venue: Obsidian

Special Guest: Liz Donehue

Movie: It's a surprise!
---
ABOUT LIZ DONEHUE:
Liz grew up in Seattle, where she realized she wanted to do more with her Creative Writing degree than sleep on her mom's couch and watch reruns of Ghost Adventures. After relocating to Minneapolis in 2011, she began shaping her edgy and assertive style of comedy at Acme Comedy Company and the Comedy Corner Underground. One year after stepping on stage for the first time, Liz was voted a finalist in the "Funniest Person in the Twin Cities" contest for her sharp and percipient humor. In 2015, she moved home to Seattle and began to produce and host "One Laugh at a Time," a comedy showcase featuring sober comedians and comedians in recovery. The show is been a huge success as it has provided comedic entertainment without the culture surrounding alcohol. She performs all around the Pacific Northwest and will be relocating to the Czech Republic in the fall of 2017.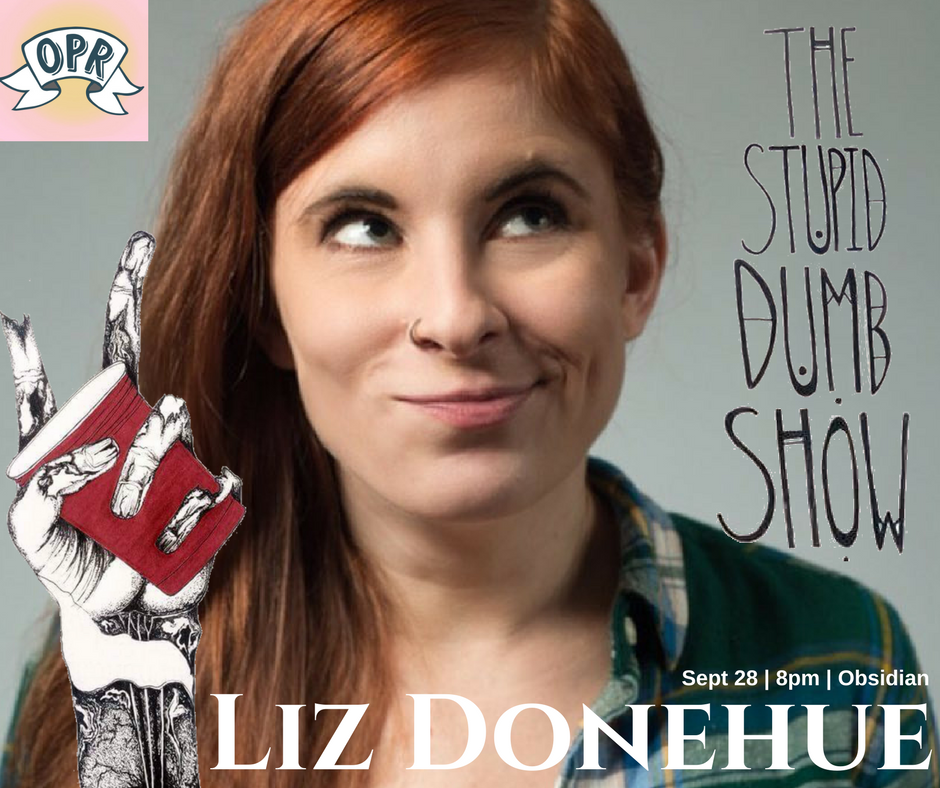 ---
SPONSORED BY OLYMPIA POP ROCKS:
Hosted by Jemmy and Guire, Olympia Pop Rocks is a bimonthly podcast and podcasting network focusing on the art, comedy, music and culture of Olympia Washington. OPR is available on iTunes, Stitcher, Google Play and more. For more information, please visit our sponsor at www.olympiapoprocks.com