Description
The Executive Lunch Series is an exclusive event for business owners and executives in the Oklahoma City area. We feature speakers who offer valuable information to help your business succeed and continue to grow. Lunch is served and there is no charge to attend.

Introducing Tom McDaniel
Tom J. McDaniel became President of American Fidelity Foundation on September 1, 2011, after having served as President and Chancellor of Oklahoma City University from July 1, 2001 to August 31, 2011. He retired as Vice Chairman and Director of Kerr McGee Corporation in 2000 and then served as President of Northwestern Oklahoma State University, becoming the first graduate of that school to ever serve as its President, before joining OCU. He holds a business degree from Northwestern, a Jurist Doctorate from the University of Oklahoma, and an Honorary Doctorate of Humane Letters from OCU.
He is active in the community, serving on numerous boards and commissions and currently serves as Chairman of the Citizens Advisory Board for the MAPS III projects.
McDaniel and his wife, Brenda, were selected 2010 "Treasures of Tomorrow" by the Oklahoma Health Foundation. Among his recognitions, he was recently named Oklahoma's Most Admired CEO in large non-profits. In 2006, he was inducted into the Oklahoma Hall of Fame. In 2017, Leadership Oklahoma recognized him with the Lifetime Achievement Award.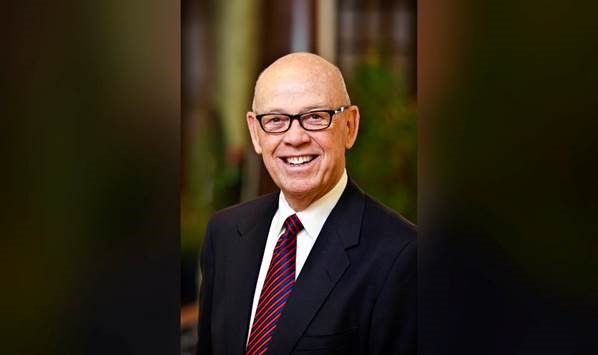 ---
Thank you to our Sponsors:


About Regent Bank

Regent Bank is a locally owned, business bank. We help small and mid-market businesses in the state of Oklahoma grow. We serve our clients by listening to them, taking time to understand their unique needs, and providing quick loan decisions. We provide funding for growth, acquisitions, equipment loans, operating lines of credit, commercial real estate, SBA, USDA and more. We also have cash management, mobile deposits, and many other business deposit services. Offering the latest banking technology tools and supplying helpful quality information to our clients is one of the many ways we add value to our clients' businesses every day. We have locations in Nowata, Tulsa, Springfield and Oklahoma City. For more information please contact us or visit our website www.regent.bank
---