Description
Learn the Design Sprint from its creator, Jake Knapp
In this fun, fast-paced, hands-on event, you'll learn by doing. In one day, Jake will rapidly lead you through a super-condensed Design Sprint process. You'll learn tips and tricks for facilitating a Design Sprint (whether it's your first or 101st) and for incorporating these techniques into normal meetings.
The workshop is activity-based
Jake won't just talk at you—you'll put paper to pen, work with others, and build muscle-memory for the sprint activities. And there will be plenty of time for Q&A, so you can learn from Jake's experience coaching teams like Google, LEGO, Slack, Nest, Uber, Blue Bottle Coffee, 23andMe, the New York Times, and many more.
With a very special guest—and early access to a new book!
Joining Jake will be John Zeratsky, former design partner at Google Ventures and co-author with Jake of Sprint and Make Time. Not only that, you'll get double-signed copies of both books (and before Make Time is available to the general public!)
Who should attend
Everyone who wants to build better products, faster:
Executives/Founders/Product Owners
Learn from your market, improve your product with user-tested prototyping.
Designers/Marketers/Engineers – all levels
Take home real goals, actionable next steps, and a repeatable design process.
Team Leads/Managers/Sprint Pros
Improve your facilitation techniques for sprints, workshops, and meetings.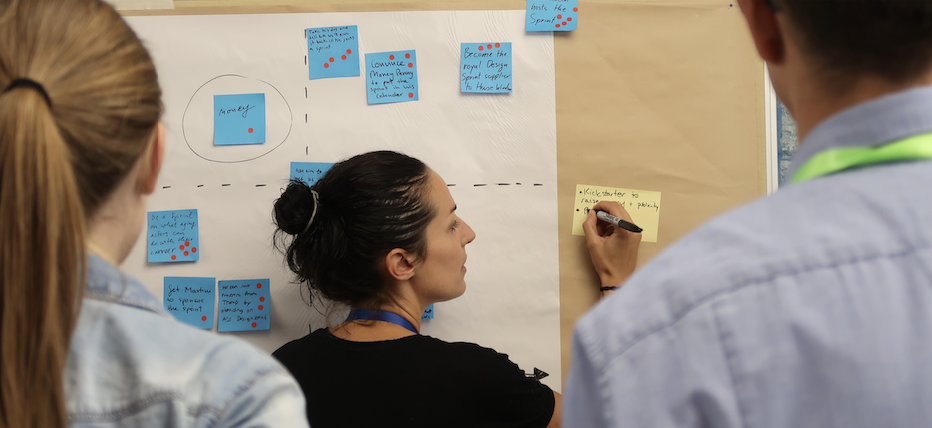 What you'll learn
Why the Design Sprint works and how every step fits together
New tactics and improved steps (beyond what's in the book)
Crowd-control and facilitation techniques
How to explain the Design Sprint—even to the biggest skeptic
How to get the best from your team and make fast decisions
Includes
Food
Coffee
A signed copy of SPRINT
A signed copy of Jake's new book MAKE TIME
Mystery IDEO goodies
Unlimited high fives
Make it a bundle
Upgrade to a Super Deluxe bundle including the workshop ticket AND access to the online Design Sprint Masterclass from AJ&Smart and Jake Knapp. It's more design sprint than any one human can handle.
Hope to see you there!