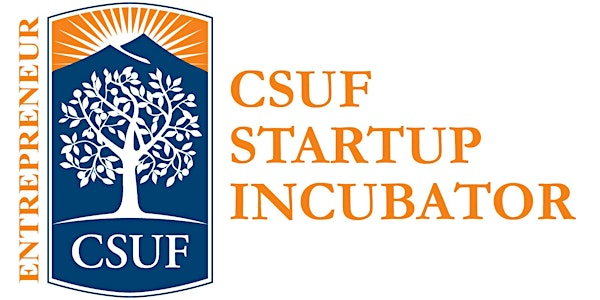 Office Hours with Director Jackson @ CSUF Starutp Incubator
When and where
Location
CSUF Startup Incubator 120 S Bradford Ave Back of Building Placentia, CA 92870
Description
John Bradley Jackson is the Director for the CSUF Startup Incubator, Director for the CSUF Center for Entrepreneurship, entrepreneurship and marketing professor, author of multiple books, an entrepreneur in his own right and he will have office hours at the CSUF Startup Incubator.
This is a great time to stop by and talk about anything with Director Jackson. Maybe you want to talk about how you can launch your business or if your new SaaS solution makes sense. Maybe you have some questions to ask about class or just want to talk about current events.
Office hours with Director Jackson are up to you! Make sure to stop by, grab a coffee, and pick JJ's brain a little.
Grab a ticket and stop on by!
We hope to see you there!

More about John Bradley Jackson:
Entrepreneur, Professor, and Author

Founder of The BirdDog Group, a consulting firm that specializes in helping small to medium sized firms with marketing, sales, and strategy.

Director of CSUF Startup Incubator. The CSUF Startup Incubator helps startups validate business models.

Director for CSUF Center for Entrepreneurship. The Center for Entrepreneurship serves as an outreach center for Mihaylo Entrepreneurship.

Professor at CSUF. I teach Social Media, Entrepreneurial Marketing, Marketing Strategy, Commercializing Technology, New Venture Creation and Launch. I emphasize Lean Start Up and Bootstrapping.

Author of a new book called "Socially Close: Social Media Marketing for Small Business"​ available on Amazon.com and at www.johnbradleyjackson.com

Author of a new book called "Déjà New Marketing: Increase Sales with Social Media, Search Marketing, E-mail Marketing, Blogs, and More"​ available at www.dejanewmarketing.com

Author of a book called "First, Best, or Different: What Every Entrepreneur Needs to Know About Niche Marketing" available at www.firstbestordifferent.com

Public speaker with topics focused on social media entrepreneurial marketing, new venture creation, and negotiation

Board and Community Experience:

O2free, Advisory Board Member, 2015 to present
Global Vision Holdings, Inc, Board Member, 2012 to present
Small Business Development Center (SBDC), Advisory Board Member, 2012 to present
BrandMixer, Advisory Board Member, 2011 to 2015
Southern California Junior Achievement, Board Member, 1998 to 2005
Los Angeles Triathlon, Board Member, 2002 to 2004
Southern California Committee for the Olympic Games, Board Member, 1999 to 2000
Los Angeles Sports Council, Board Member, 1996 to 2002
Los Angeles Venture Association, Member of Capital Conference Committee, 1996 to 2000
Orange County Venture Network, Member of Conference Committee, 1997 to 2000
United Way Agency Board of Director, 1987 to 1992
---
#CSUFEntrepreneur #CSUFStartup
Sign up for the CSUF Startup Newsletter to keep up-to-date on all the events, news, and everything else we do: http://bit.ly/CSUFStartupSignup
For more details on CSUF Entrepreneurship: http://bit.ly/CSUFEntrepreneurship
For more details on how we help people become entrepreneurs: http://bit.ly/csufstartup
Attend one of our entrepreneur events or sign up for a free mentoring session: http://bit.ly/CSUFEntrepreneurEvents
---