Description
Off The Record is a Birmingham-based music meetup. The event is centered around making time to listening and appreciating music – specifically, an album in full.
This is our tenth event. It works something like this: people will arrive, grab food/drinks from the lovely bar and café, and then we'll sit back and listen to an entire album together, followed by a group chat about it – yep, a bit like a book club.
The theme and album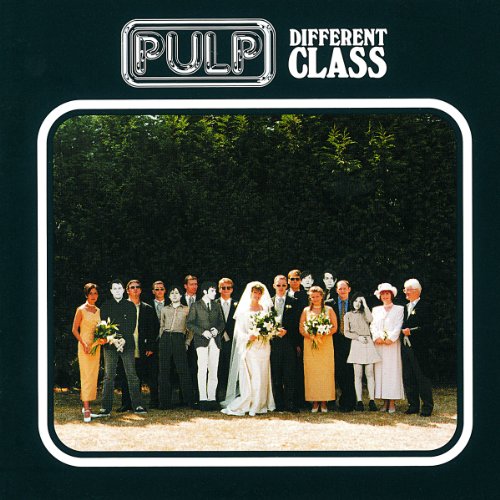 This event we'll be following the theme Inherited Taste – music that you've inherited a fondness for from your childhood. Maybe it's an album that your parents used to play all the time and still holds a place in your heart, or it could even have been the foundation for your wider musical tastes as an adult.
The album we'll be listening to is Pulp's 1995 Britpop classic "Different Class". It's sold over a million copies, has been ranked in the top 10 albums of all time by NME, and is arguably the definitive album of the Britpop era.
This time, our session will be curated by Rebecca Cowley, a local designer behind Birmingham jewellery brand Working Clasp. Bec chose this album because "initially the anthemic and catchy tunes were ingrained in my mind through being played at numerous family parties and weekends, but as an adult I've gained a greater appreciation for the lyrical content and wider socio-political context."

We'll be listening to this record in full on the night, but wait, there's more! After we've heard the main album, it's over to anyone else who wants to play a single song that fits our theme: Inherited Taste. We're not too strict, but the idea is that you'll pick a song that matches the theme, introduce it to the rest of the group, and then we'll listen to it.
If you've got a song or artist that you first came across as a kid (presumably "inherited" via someone else), but have since grown to love and appreciate in your own right, then bring it along and share your story with the group! If it's on Spotify or you have it on a portable device, bring it along and you can tell everyone why you love the song (and the album).
What's this all about?
What's the point? Why not just listen to it beforehand? Well, half-listening to an album while you're grappling for a seat on the bus or pretending to work at your desk for the last hour of a Wednesday isn't the best way to make time for experiencing a record. We want to try to experiment with putting aside time to engage properly with an album, really devote half an hour or so to taking it in, then hearing what other people thought of it. And discovering new stuff that other people really love. That's the idea.
How much does it cost?
The event is free. The pub does good food so if you fancy some food while you're listening then you're in the right place. Cherry Reds has a brilliant beer selection and does teas and coffees too.