Actions and Detail Panel
October Make-Along: Pumpkin Hacking
Sun, October 15, 2017, 3:00 PM – 6:00 PM EDT
Description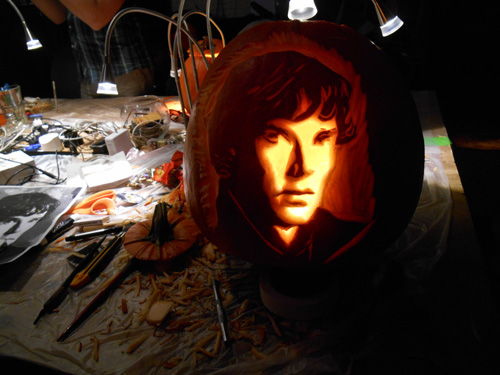 This is not your typical craft class. Make-Along is a self-guided craft workshop where participants learn new skills, explore new materials, and make great things!
October Make-Along: Pumpking Hacking!

Our annual pumpkin art extravaganza! BYOP (Bring Your Own Pumpkin) and we'll help you trick it out with LEDs, some fancy carving techniques like using dremels and maybe even our laser. If you can think of it we can help you make it!

Are you a beginner? We'll provide carving/cutting/diy'ing materials and goard-masters who can show you the ways of the great pumpkin. NOTE: please bring a pumpkin! A purdy one.
Are you a master? Show off your skills and inspire others! Bring a project, use our materials, and hang out in a great space while doing what you love.