OCTOBER MAKE-ALONG 4: Pumpkin Hacking

Sunday, October 25, 2015 from 1:00 PM to 4:00 PM (EDT)
Event Details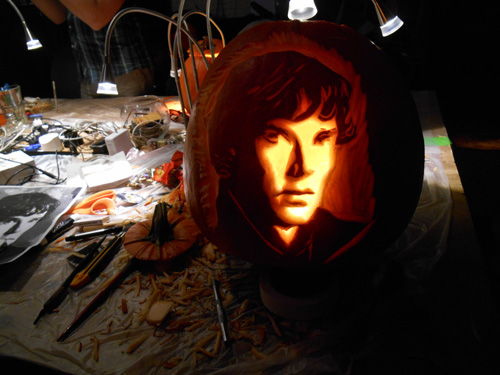 October is Maketober! A full month of Make-Alongs every Sunday!
This is not your typical craft class. Make-Along is a self-guided craft workshop where participants learn new skills, explore new materials, and make great things! 
October's Final Topic: Pumpking Hacking!

Our annual pumpkin art extravaganza! BYOP (Bring Your Own Pumpkin) and we'll help you trick it out with LEDs, some fancy carving techniques like using dremels and even our laser. If you can think of it we can help you make it!

Are you a beginner? We'll provide carving/cutting/diy'ing materials and goard-masters who can show you the ways of the great pumpkin.
Are you a master?  Show off your skills and inspire others!  Bring a project, use our materials, and hang out in a great space while doing what you love.
Organizer
NYC Resistor is a hacker collective with a shared space located in Boerum Hill, Brooklyn. We meet regularly to share knowledge, hack on projects together, and build community. Our interests range from laser-cutting to knitting, and programming to pop-up books.
All NYC Resistor events are strictly 18+, and attendees are expected to abide by our Code of Conduct, which can be found at https://www.nycresistor.com/participate/.