Description
October 2017 Phoenix Tableau User Group Meeting (PHXTUG)
Headed to the conference or want the inside scoop on all the new things coming to Tableau? Join us as we do a debrief of everything related to the conference. Members of our leadership team will be sharing their favorite takeaways from the conference and giving you everything you need to know about what's on the Tableau horizon. We're also inviting members of our user group who have joined (in person or virutally!) to share their favorite stories, tips, and lessons learned from the conference.
Then we'll be dividing and conquering with two different sessions during our second half. Choose your own adventure - sweat through one of our Workout Wednesday community challenges or take a different path with a Tableau for Newbies session.
Date: Thursday, October 19, 2017
Agenda
5:50 - 6:00 - Registration & Networking

6:00 - 6:10 - Community Updates

6:10 - 7:00 - Tableau Conference Debrief

7:00 - 7:10 - Networking Break

7:10 - 7:50 - You Choose: Workout Wednesday or Tableau for Newbies

7:50 - 8:00 - Wrap Up, Networking, Q&A
*This event is free to attend, but space is limited. Register today to secure your spot.

Follow Phoenix TUG on Twitter at @phxtug and LinkedIn at http://linkedin.phxtug.com
User Group Leadership:
Ann Jackson @annujackson | ann@jacksontwo.com
Michael Perillo @michaelperillo | michael@phxtug.com
Josh Jackson @vizJosh
Lilach Manheim @lilachmanheim
Jeff Park @JeffPark1010
Justin Hinckfoot



Parking Information
1625 W Fountainhead Pkwy, Tempe, AZ 85282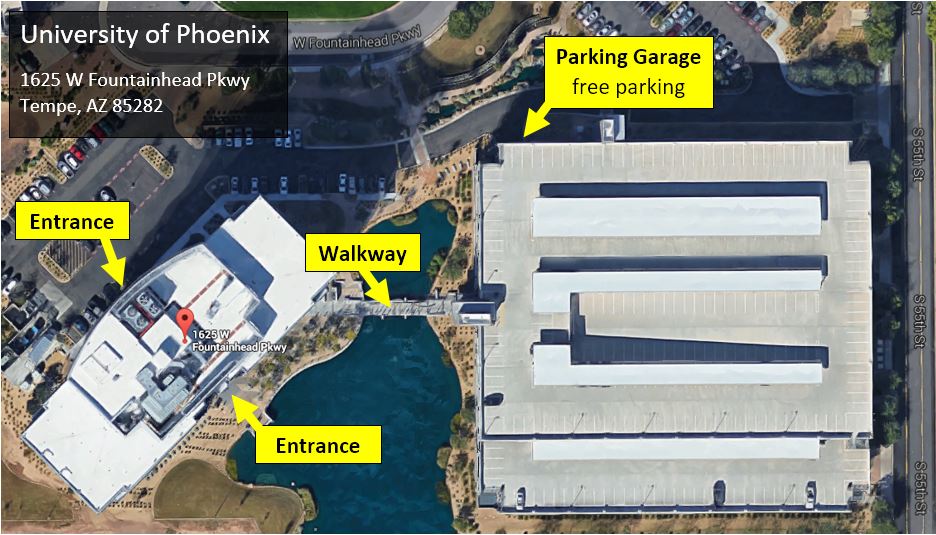 Please plan to arrive early. Plenty of free parking available.