Description
On behalf of the Local 21 Executive Committee and staff, we are pleased to invite you to the next Delegate Assembly!
The Delegate Assembly is scheduled for Saturday, October 28th at Preservation Park in Oakland. For this session, we will continue to build on work begun in previous Delegate Assemblies, with a focus on facing the challenges to union solidarity we expect to encounter in the coming year. We will have a special guest speaker to help facilitate a discussion of this critical topic.
---
We are pleased to announce that our special guest speaker for the next Delegate Assembly has been confirmed! We will be welcoming the Washington State Labor Council's Government Affairs Director, Joe Kendo.
Anti-union lobbyists have been extremely active in the state of Washington, but labor allies have been enormously successful in defending workers' rights, due in large part to the efforts of the Washington State Labor Council and Joe Kendo. As California labor communities prepare to face the same challenges our Washington State brothers and sisters have been fighting against for years, Local 21 is fortunate to have Joe guide us in a discussion of the specific tactics they've encountered and some of the strategies Washington state unions have employed that have been the most effective in repelling anti-union attacks.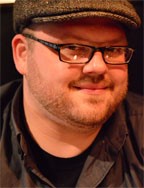 Joe Kendo
Washington State Labor Council
Government Affairs Director
Joe Kendo joined the Washington State Labor Council, AFL-CIO, lobbying team in October 2013 and in May 2015, was named the Government Affairs Director. In this position, Joe helps develop the WSLC's legislative agenda, serves on several internal and external policy committees, and works with affiliated unions and community partners to improve the lives of Washington's working families.
As Government Affairs Director, Kendo represents the WSLC on the L&I Workers' Compensation Advisory Committee, the L&I DOSH Advisory Committee, the Governor's Industrial Safety and Health Advisory Board, the Employment Security Advisory Committee, and the External Advisory Committee to the University of Washington's Department of Environmental and Occupational Health Sciences.
Prior to joining the WSLC, Kendo served as a Council Representative for the Washington Federation of State Employees, AFSCME Council 28. In that position, he did internal organizing in support of contract negotiations and better working conditions, trained shop stewards, and recruited members for WFSE political activities and leadership positions on the council. Prior to that, during the 2008 legislative session, Kendo served as the WSLC's Legislative Intern.
---
Please note that this is a new location for the Delegate Assembly! Preservation Park is on the corner of 12th St. and Martin Luther King, Jr. Way in downtown Oakland. It is accessible via the 12th St. BART station, and the parking garage across the street will be open and available for our use. We will hold the meeting in Nile Hall, located in the center of the park adjacent to the fountain. For additional information about how to get there, please see their website: http://preservationpark.com/contact-us/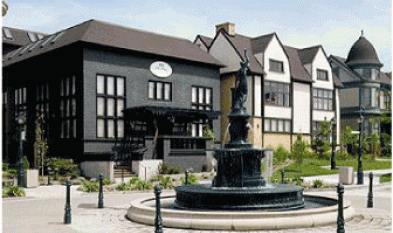 ---
There will be a light breakfast available beginning at 8:30 a.m. and the assembly will begin promptly at 9:00 a.m. A lunch will be served in the afternoon, and we will adjourn at mid-day.
We are looking forward to having the next Delegate Assembly at Preservation Park. This unique and historical venue will allow us to bring in our own caterers for breakfast and lunch, which means that you can expect a better quality meal, and the Union will save some money.

The deadline to RSVP is Friday, October 20th. If you are a delegate or will be an acting delegate for this Delegate Assembly, we must receive your RSVP by that date.
---
We will follow up with you with additional information and materials as we get closer to the date of the assembly.
Thank you, and we look forward to welcoming you in San Francisco on October 28th!