NYC Startup & Tech Expo 2017

Monday, November 20, 2017 from 6:00 PM to 9:00 PM (EST)
Event Details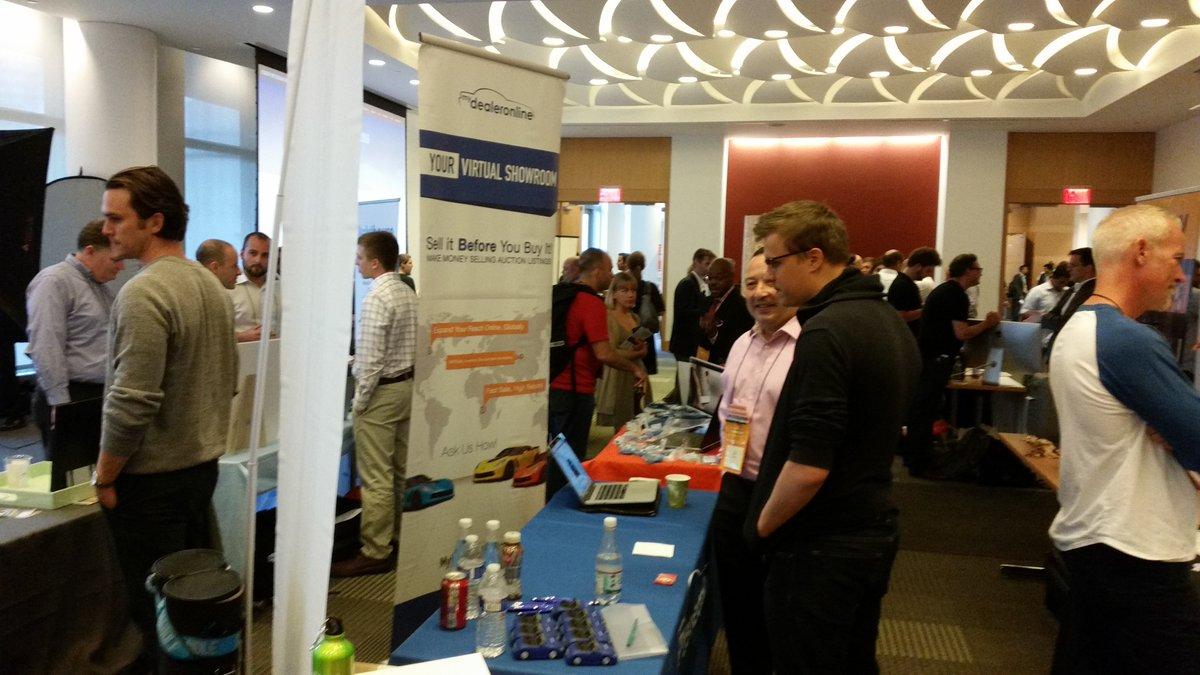 We are thrilled to announce TechBreakfast's NYC Startup & Tech Expo in Manhattan on Nov. 20, 2017! There will be thousands of attendees representing tech companies, influencers, press, investors, and some of the best startups in the region. Sign up for one of the FREE tickets if you are interested in attending, or getting one of the super-discounted Tables now available for Startups, Employers, and Premium service providers.
Venue & Date

Monday Nov. 20, 2017
6pm - 9pm
Galvanize
315 Hudson St
New York, NY

Venue Sponsor:
Galvanize is a 21st Century school for entrepreneurs, engineers, and data scientists. On eight campuses across the U.S., the energy, intellect and ambition of Galvanize students, members and alumni are at the heart of a learning community that promotes belonging, and that celebrates courage and growth. Our faculty and flexible blended-learning platform, combining part-time online education and in-person training, provide the most relevant and in-demand technical skills to anyone with the smarts, drive and grit to re-skill, up-skill and define success on their terms. Our members include first-time entrepreneurs, growing startups, and Fortune 1000 companies all looking to level-up. Become a member or enroll in an immersive course by visiting the Galvanize website. Follow us: Facebook, Instagram, Twitter and YouTube.
Dozens of & Tech Companies Participating Including:
Why should you attend?

Meet and connect with amazing startups and the tech ecosystem

Find job opportunities from local companies looking to hire tech and business talent

Connect with potential investment and business partnership opportunities

Tons of networking

Awesome Swag

FREE to attend for general attendees, job seekers, investors, and press!
RSVP for FREE to attend as a general attendee, job seeker, investors, or member of the press!
 
Get an Expo table and increase your visiblity!
Are you a startup or tech company looking to get increased visibility, gain new users, meet influential community members including press and investors, spread the word about your product/service and promote what you're doing? Sign up NOW and grab one of the remaining tables!

Looking to hire great tech talent? Get a Job Fair Expo Table!
Looking to meet great tech talent? Want to augment your team as a tech company or hire tech individuals as an employer? Sign up NOW and grab one of the remaining tables!

Want even MORE out of the Expo? Go Premium!
Want to get the most out of exhibiting? Go premium and get a copy of the registration list, top listing in all our promotions, your logo on a rotating slide during the expo shown on screens, and a double-wide table (subject to availability). Sign up today!

Looking forward to seeing you at what we know will be a SOLD OUT event!
All table sales for this event are final.  
When & Where

Galvanize
315 Hudson Street
New York, NY 10013


Monday, November 20, 2017 from 6:00 PM to 9:00 PM (EST)
Add to my calendar