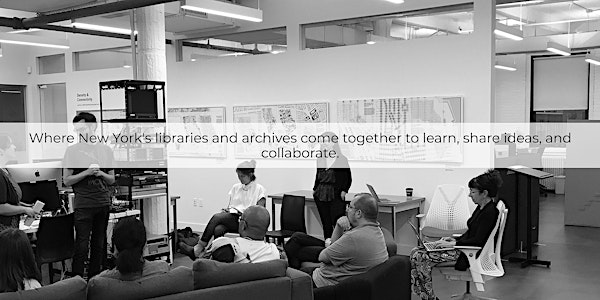 NYC Open Data's Metadata for All Initiative: Project Presentation
When and where
Location
METRO Library Council 599 11th Avenue 8th Floor New York, NY 10036
Description
Come check out progress we've made in order to develop new and improved Data Dictionaries for NYC Open Data!
We're unveiling a new user-friendly approach for NYC Open Data's data dictionaries. Explore popular datasets from the Taxi & Limousine Commission, Department of City Planning, 311, and other agencies, and see how new metadata standards make it easier to find and use the data you're looking for.
If you're an information professional, librarian, data manager, or use NYC Open Data, join us for a recap of this summer's Metadata for All project, networking, and a discussion of where we can go next. Lunch will be provided!
About the Metadata for All Project
For the past six months, a team of data librarians has been working with the Mayor's Office of Data Analytics (MODA), and the broader NYC Open Data Team, to find ways to make the metadata of the top 100 most-used datasets on NYC Open Data more usable and explore new ways to ensure that metadata is user-friendly for all New Yorkers. The Metadata for All project is made possible by a grant from the Sloan Foundation and partnerships with the Mayor's Fund to Advance New York City, METRO, Mayor's Office of Data Analytics, NYC Open Data Team, Pratt Institute, Brooklyn Public Library, Queens Public Library, New York Public Library and Tiny Panther Consulting.