Description
This event brings together art market specialists, collectors, technologists and financial analysts for a full day of discussions and talks on the crossover of art with blockchain, AI and other innovative technologies. For more information visit our event site
---
AGENDA
9:00 - 9:45 am Registration, Breakfast & Networking
9:45 - 10:00 am Power Talk: Unchaining the concept: What is blockchain and why we need it today?

Nolan Bauerle, Director of Research, Coindesk
10:05 - 11:05 am Panel Discussion: Art & Blockchain: Latest Trends

Anne Bracegirdle, Associate Vice-President & Specialist, Photographs Department,

Christie's

Nanne Dekking - Founder and CEO, Artory

& Chairman of the Board, TEFAF

Daniel Doubrovkine - CTO, Artsy
Masha Golovina - Director, Market Analysis, Masterworks
Roy Huang - Founder, FRESCO
Moderator - Fanny Lakoubay, CMO, Snark.art
11:10 - 11:25 am PowerTalk: Data protection and privacy: Does art market need transparency?

Speaker:

Christopher Vroom - Founder & CEO, CollectorIQ
11:25 - 11:45pm Break & VR Demonstration

Led by Vitomir Jevremović - Founder & CEO of VR ALL ART
11:45 - 12:45 pm Panel Discussion: Art market supply chain: Needs and solutions.

Nicole Bouchard - Director, Business Process, Crozier Fine Arts
Cynthia Gayton - Owner, Gayton Law
Alexandra Kramer - Partner, CKR Law
Jennifer Schipf - Senior Vice President Fine Art and Specie

- North America & Broker Client Management, Global Lines – North America, XL Catlin
Moderator: Roxanna Zarnegar - Adjunct Faculty, Sotheby's Institute
12:45 - 1:45 pm Lunch Break

1:45 - 2:00 pm PowerTalk: Art & Artificial Intelligence, Demystified

Dr. Ahmed Elgammal, Founder & Director, Art and Artificial Intelligence Laboratory, Rutgers University
2:05 - 2:20 pm Artist Spotlight: Eve Sussman

2:25 - 3:25 pm Panel Discussion: Digital art and crypto collectibles
Kevin Abosch, Artist
Jessica Angel, Artist
Matt Hall - Co-Creator, CryptoPunks
Judy Mam, Co-Founder & CMO, DADA.nyc.

Zack Yanger -

Head of Marketing & Content at

SuperRare.co

Moderator:

Michael Lee, Co-Founder & Director of Operations, Sndbox
3:30 - 4:00 pm Live Auction: How much is that Rare Pepe?
Presented by: Louis Parker - Rare Human, Artist, The Rare Pepe Blockchain Project.
4:00 - 5:00 pm Networking

*All topics and speakers are subject to change.
---
SPEAKERS
Kevin Abosch - Artist
Jessica Angel - Artist
Nolan Bauerle - Director of Research, Coindesk
Nicole Bouchard - Director, Business Process, Crozier Fine Arts
Anne Bracegirdle - Associate Vice-President & Specialist, Photographs Department, Christie's
Daniel Doubrovkine - CTO, Artsy
Dr. Ahmed Elgammal - Founder & Director, Art and Artificial Intelligence Laboratory, Rutgers University
Cynthia Gayton - Owner, Gayton Law
Masha Golovina - Director, Market Analysis, Masterworks
Matt Hall - Co-Creator, CrytoPunks
Roy Huang - Founder, FRESCO
Vitomir Jevremović - Founder & CEO of VR ALL ART
Alexandra Kramer - Partner, CKR Law
Fanny Lakoubay, CMO, Snark.art
Michael Lee - Co-Founder & Director of Operations, Sndbox
Judy Mam - Co-Founder & CMO, DADA.nyc.
Louis Parker - Rare Human, Artist, The Rare Pepe Blockchain Project
Jennifer Schipf - Senior Vice President Fine Art and Specie - North America & Broker Client Management, Global Lines – North America, XL Catlin
Eve Sussman, Artist
Christopher Vroom - Founder & CEO, CollectorIQ
Zack Yanger -

Head of Marketing & Content at

SuperRare.co

Roxanna Zarnegar, Adjunct Faculty, Sotheby's Institute
---
TICKETS
---
VENUE
NYU Kimmel Center, 60 Washington Square South, New York, NY, 10012
---
SPONSOR

MEDIA PARTNER

SUPPORTING PARTNER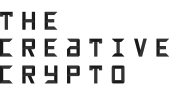 ---