Description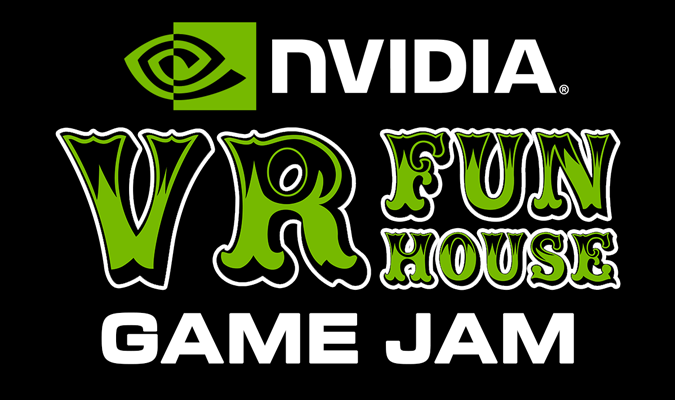 STEP RIGHT UP TO EXPERIENCE VR LIKE NEVER BEFORE!
Love games that push the bleeding edge of technology? Want to have an amazing VR experience - ON A BOAT?!?! Well, we've got the perfect event for you!
Epic Games recently announced the first VR Funhouse Game Jam in partnership with NVIDIA, Valve and HTC and you are invited to participate in the event's consumer day on Monday, September 26. The game jam itself will happen September 24-26 on the incredible MS Bleichen ship in Hamburg, Germany (location details here). Registration for the consumer day on Monday, September 26, is now open right here on Eventbrite.
WHAT IS IT?
The three-day event will see game developers coming together to create new VR minigame experiences using assets and elements from NVIDIA's innovative carnival game, VR Funhouse, which is built with Unreal Engine 4.
Pre-selected teams will utilize the brand new VR Funhouse Mod Kit to build upon NVIDIA's technically stunning game for the event's first 48 hours in preparation of showing their work to the public (that's you).
WHY ATTEND?
The NVIDIA VR Funhouse Game Jam will host a consumer event on Monday, September 26, when the MS Bleichen ship will open its doors to registered attendees, who will go hands-on with all of the new projects. Epic, Valve and NVIDIA will also raffle off a range of prizes which all attendees are eligible to win.
WHAT NEXT?
While the teams for the event have already been selected, developers from around the globe now have a chance to discover and experiment with every piece of VR Funhouse.
The playable game is available on Steam; the full VR Funhouse source code is on GitHub; and the VR Funhouse Mod Kit can be downloaded via the Epic Games launcher, along with Unreal Engine 4 - all at no charge.
For more information, visit the Unreal Engine blog. We hope to see you there!
NOTE: By purchasing tickets through this site, you acknowledge that your likeness may be captured during filming at the event and you grant Epic full permission to use such likeness, and grant Epic full release, in connection with promotion of this and related events and lines of business, without compensation now and in the future in perpetuity.