Join MassChallenge and NSIN for the 2021 NSIN Safety & Security Demo Day!
About this event
Come join the MassChallenge and NSIN community at the 2021 NSIN Safety & Security (S&S) Virtual Demo Day on October 21st. This will be a convening of key MassChallenge partners, entrepreneurs and ecosystem experts who have supported and are working with these highlighted high impact, high potential "dual-use" startups!
This Demo Day and Showcase will hightlight top MassChallenge Safety & Security track startup pitches and words by fmr. SAF/AQ Dr. Will Roper.
The MassChallenge Safety and Security Track supports with startups with a direct or potential relevance to national security and public safety challenges, also known as "dual-use" application in the commercial and governmental/military sectors.
Sponsoring partnes of this Track include the National Security Innovation Network (NSIN), US Air Force, MITRE, BAE Systems, Draper, and Raytheon.
Thursday, October 21, 2021 (9:30-11:00AM EDT)
ZOOM EVENT LINK - https://masschallenge.zoom.us/j/95629517287
Agenda:
9:30AM EST - NSIN S&S Startup Showcase
10:00AM EST - Fmr. SAF/AQ Dr. Will Roper Opening Remarks
10:15AM EST - S&S Startup Pitches
10:45AM EST - Founders Panel + Startup Breakout Rooms
Participating 2021 NSIN S&S Startups:
Organic Robotics Company: ORC's soft and stretchable fiber optic sensing technology, Light Lace™, uses light to measure pressure and contact forces. https://www.organicroboticscorp.com/
vRotors: Platform connecting users to 4G / 5G connected robotic systems anywhere in the world empowering remote productivity. https://www.vrotors.com
Centeye: Centeye is a fabless semiconductor and microelectronics firm that develops "neuromorphic" cameras for nano drone autonomy. http://www.centeye.com
GhostWave: GhostWave is commercializing radars that are stealthy and immune from jamming and interference. Applications for Drones and DoD. https://ghostwaveinc.com
Free Dynamics: To develop a battery-free system driven by quantum dynamics to enable sensing, recording, and authentication in silicon. https://www.freedynamics.tech
Jaia Robotics: JaiaRobotics' mission is to make the collection of ocean data affordable and available for all that need it. JaiaRobotics' mission is to make the collection of ocean data affordable and available for all that need it. https://www.jaia.tech
krtkl: krtkl provides high-reliability edge-computing and ruggedized-networking solutions for industrial control, sensing, and space applications. https://krtkl.com
Arcascope: We make algorithms to track and steer your body's circadian rhythms, like GPS for your internal clock. http://www.arcascope.com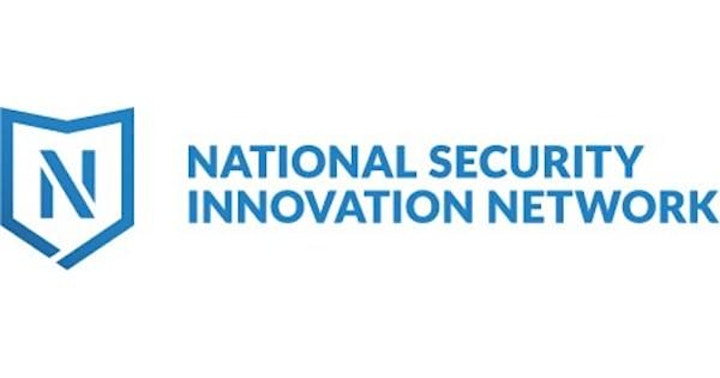 Organizer of NSIN Safety & Security Track Demo Day
MassChallenge is the global network for innovators. Headquartered in the United States with seven locations worldwide, MassChallenge equips bold entrepreneurs to disrupt the status quo and to create meaningful change. Since launching in 2009, more than 2,400 MassChallenge alumni have raised more than $6.2B in funding, generated more than $3B in revenue, and created more than 157,000 total jobs. Learn more about MassChallenge at masschallenge.org.
For more information on our privacy practices, and how we are committed to protecting and respecting your privacy, please review our Privacy Notice. 
https://www.masschallenge.org/privacy-notice