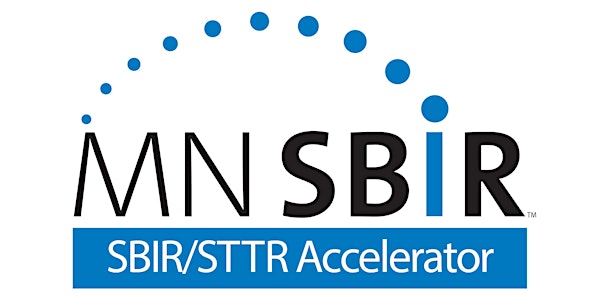 NSF SBIR/STTR Cohort Informational Session
This is an informational session for the upcoming National Science Foundation (NSF) SBIR/STTR Cohort starting on October 13th
About this event
Minnesota Firms Only: The informational session will be an overview of the multi-week curriculum to prepare and submit a high-quality research proposal to the National Science Foundation (NSF) Small Business Innovation Research (SBIR) and Small Business Technology Transfer (STTR) programs.
Following the informational session, each firm must submit a NSF Project Pitch to be invited to submit a Phase I proposal. Your approved NSF Project Pitch automatically enrolls your firm into the SBIR/STTR Accelerator.
The Cohort will begin on October 13th and end December 3, 2020, or during a future submission window.
Prior to the information session, you will receive a Zoom invite.
If you are unable to join the session, the next NSF SBIR/STTR Informational Session is scheduled for Tuesday, January 12, 9 - 9:30 AM.
About Us:
MNSBIR is funded in part through a Federal and State Technology Partnership Cooperative Agreement with the U.S. Small Business Administration, a grant from the Minnesota Department of Employment and Economic Development, the University of Minnesota, Venture Center, and Holmes Center for Entrepreneurship, and the Mayo Clinic, Office of Entrepreneneurship, and the Minnesota Technology Association.