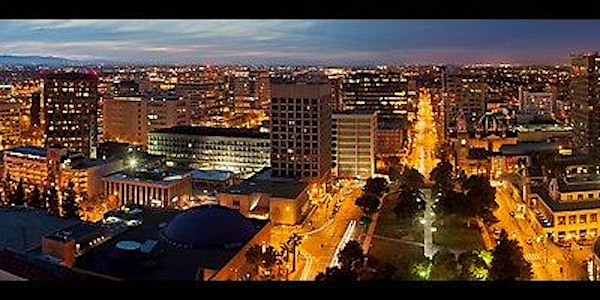 Nov 9 | Part 2: Employment Policies & Practices In Need Of Repair?
By ASCCA San Jose, Chapter 42
Date and time
Wednesday, November 9, 2016 · 6:30 - 9pm PST
Location
Biltmore Hotel and Suites Santa Clara Hotel 2151 Laurelwood Road Santa Clara, CA 95054
Description
with Guest Presenter
Shivani Sutaria, Esq., Shivani Sutaria Law Offices


Shivani Sutaria, Esq., joins us on November 9 to pick up where she left off from last spring. As you know if you were there, there is a lot to learn every day when it comes to employees and employment poliices. You know that as a small business employer, it is overwhelming to keep on top of California's constantly-evolving and complicated employment laws. But falling behind is not an option in the litigious environment in which we operate our businesses.
A recent study revealed that businesses in the U.S. have greater than 1 in 10 chance of having an employment practices charge filed against them. Employers based in California have a 42% higher chance of facing an employment charge than the national average. Do everything in your power to not become one of these statistics – starting with becoming educated on the following employment law topics at the November 9 meeting:

* Wage and Hour Law Requirements, Part 2
* California's Paid Sick Leave Law, Vacation, Leaves of Absences
* Discrimination and Sexual Harassment
About the Presenter
Shivani Sutaria, Esq., the principal at Shivani Sutaria Law Offices, is an experienced employment law attorney with an extensive litigation-background. In her practice, she works with employers to develop proactive strategies that will mitigate their employment law risks. Her services include: Providing advice and counsel on employment issues that arise in the workplace; Conducting trainings for management and employees; Performing audits of clients' employment practices and policies to ensure compliance with current laws and utilization of best practices; Developing policies, contracts and Handbooks that protect the interests of the employer; and Representation of employers in pre-litigation employment disputes such as administrative complaints on harassment, discrimination, wage and hour issues, and unemployment insurance.
About the organizer
Founded in 1940, ASCCA is the largest independent automotive repair organization in California. With more than 800 members, our membership represent all areas of the automotive repair industry, including mechanical, auto body, supplier and educators in the automotive technology field.