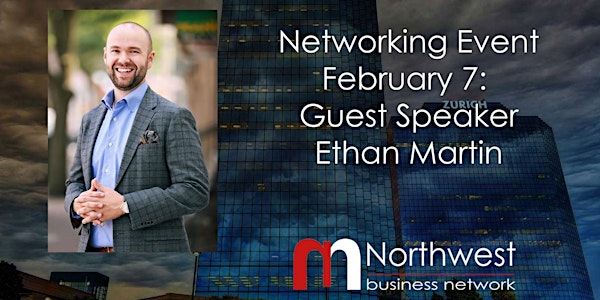 Northwest Network Feb 7th Breakfast Meeting
When and where
Location
Schaumburg Library - Rasmussen Room 130 S. Roselle Rd. Schaumburg, IL 60193
Description
Join us on Friday, February 7th for Northwest Business Network's monthly networking breakfast meeting, with speaker Ethan Martin from Simplified Leadership. His talk will discuss how to be a leader and best tactics to be able to create a culture for your team.
Coaching For The Win!
This workshop covers the basics of a Coaching Approach to Leadership. A coaching approach is marked by the ability to help others arrive at the best solution. In today 's fast-paced and complex world, being the smartest person in the room is far less valuable than being the best coach. Leaders who coach are able to manage companies with greater levels of creativity and create captivating cultures.

Takeaway's Include:
- We don't see the world as it is, we see what we notice. Be a first-class noticer!
- How to create a coaching habit
- Small changes can lead to big results
- How to ask Coaching Questions

We look forward to you joining us for breakfast, group meeting, networking, and an opportunity to grow your business.

*No refunds on monthly meetings or transfers to other events.*