Description
FOCUS, which will launch on March 28-29, 2019, will consist of two full-day sessions professionally facilitated by Ronnie Slone of The Slone Group. Topics discussed will include a brief history of the region and state, perceptions and misconceptions of the Greater New Orleans area, demographics and statistics, drivers of the regional economy, policies and issues that define our region, understanding education in Louisiana, an overview of our culture, recreation, and tourism, and opportunities to get involved in civic and social activities.
Presenters include Richard Campanella of Tulane University, John White of the Louisiana Department of Education, Michael Hecht and Evie Sanders of GNO Inc., Lamar Gardere of The Data Center, Andy Kopplin of The Greater New Orleans Foundation, plus others.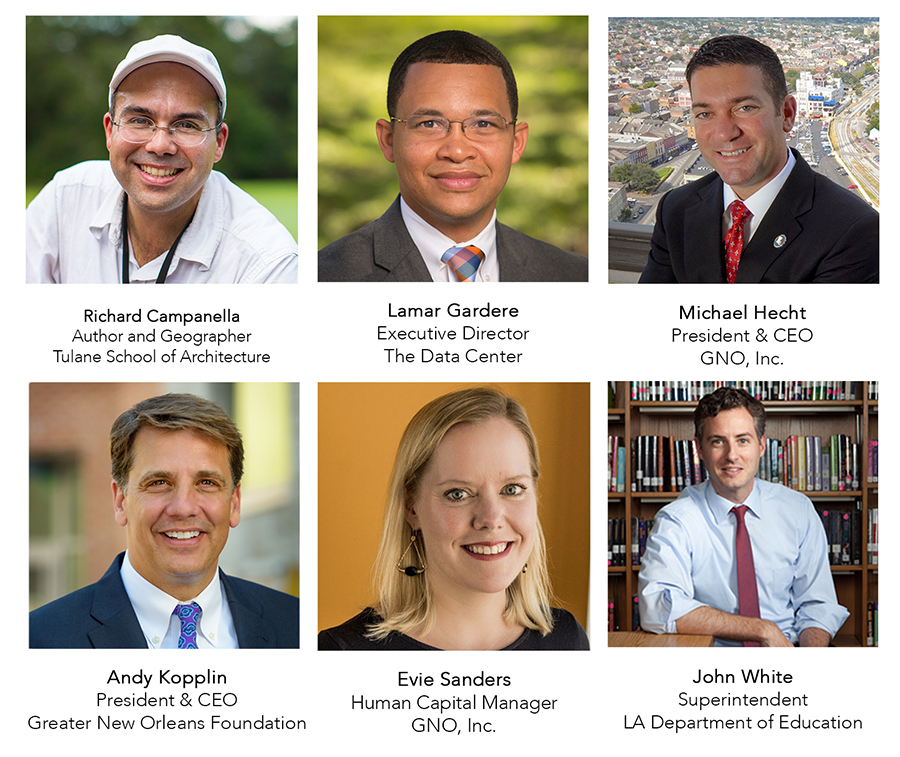 Who should register?
FOCUS is designed for professionals who are new to the Greater New Orleans Region and young professionals who are just starting their journey in community involvement.
Why is FOCUS unique?
FOCUS is a civic onboarding experience designed to help individuals better understand the history, economy, culture, and community of the Greater New Orleans Region, and to use this knowledge to make positive impacts in the Region while becomnig a more knowledgeable and engaged citizen.