About this Event
Rutgers Institute for Ethical Leadership, in partnership with The Geraldine R. Dodge Foundation, will host a new monthly series: The Nonprofit Professionals of Color Collective.
The goal of the nine month series is to provide a caucus space for nonprofit professionals of color to engage in a supportive community for fellowship and development. The series will be facilitated by 144th & Vine's Tyneisha Gibbs and Rutgers IEL Acting Executive Director Victoria Fernandez.
The first session includes:
An introduction to the Collective and resources for members
Conversations and Opportunities to shape future gatherings
Workshop addressing state of the nonprofit sector, issues pressing to POC working in nonprofits, community building, and more.
Networking happy hour at the end of the day (approximately 5pm to 7pm)
WHAT TO EXPECT FROM THE SERIES:
We affirm nonprofit leaders, no matter their experience, can benefit from a multi-pronged approach to professional development. We also affirm that leaders of color are rich with knowledge and will benefit from a nurturing and stimulating support network. Professionals of color are not responsible for institutional racism, yet it disproportionately negatively impacts careers of POC. This series aims to provide a space for POC where they can work collaboratively to encourage and enrich each others' lives, personally and professionally.
This will not be your typical leadership or workshop series. Over the course of nine monthly gatherings participants will be invited to engage in sessions about topics of interest to nonprofit professionals of color, enjoy facilitated peer-to- peer time, receive one-on-one coaching, peer and executive mentoring, and hang-out with plenty of like-minded social profit sector movers and shakers.
Potential facilitated topics covered throughout the series include:
Classism and colorism;
Safe Spaces and Intersectionality;
Recognizing inner power;
Shifting Systems and Navigating Upward Mobility;
Recognizing and Managing Allies;
Politics in the Work Place;
Speaking Truth to Power and Consequences for POC;
Fundraising for POC Run Organizations
While participants will find additional benefits from attending all the gatherings, the series is designed so people can attend one or all sessions and still benefit. So feel free to join us for the whole series or pick the topics of particular interest, or join the group for end of day networking!
WHO SHOULD ATTEND:
People of color working in all levels of service in the nonprofit sector including Executives, Directors, Direct Service Staff, Entry Level staff, Board Members, and more.
Borrowing from language from the Facebook group NPOCunicorns - People of Color Nonprofit Professionals, we define People of Color as: "Black/African-American/African descent/African, Latin/Latina/Latino/Latinx, First Nations/Native American/Indigenous, Native Hawaiian and Pacific Islander, Asian, Southwest Asian, North African/Arab, Middle Eastern, South Asian, and Mixed-Race/Mixed-Ethnicity peoples.
Participation is geared to: "people of color, those who identify as, live their daily lives as, and understand themselves as people of color, and it includes white-passing and light-skinned people of color."
"We appreciate allies, advocates, and accomplices for justice." If you do not identify as a person of color, we ask you to serve as an ally, advocate, and accomplice in other spaces.
ATTIRE:
Comfortable and casual dress is recommended, jeans are welcomed.
COST:
Advance registration is required. Includes lunch plus light bites and refreshments during happy hour. Each session is limited to 50 people, and will fill up fast.
Rutgers IEL has a "pay what you can" practice that helps cover program costs and continuing support for nonprofit leaders. The value of each workshop including instruction, materials, and food is $175. ANY amount helps to defray the costs of your seat and cover costs for those who cannot afford to make a contribution.
If you are unable to contribute to your ticket cost and need to register for a free seat, please email Vicki at VMFmpa@business.rutgers.edu and we will be happy to help! If you are unable to attend due to other costs or barriers, please also reach out.
The cost of this program has been underwritten by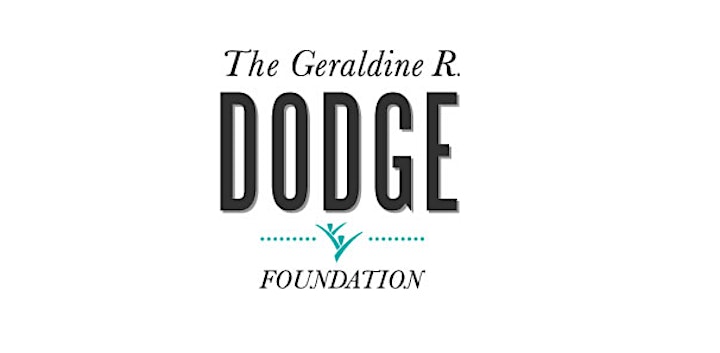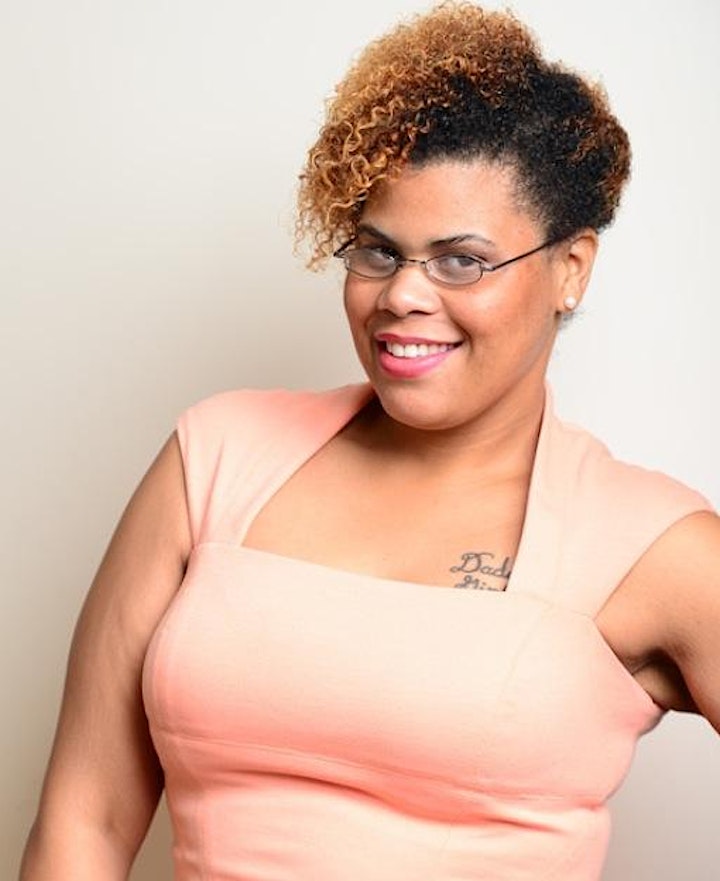 Tyneisha K. Gibbs is the founder and Principal Consultant of 144th & Vine, LLC, a nonprofit consulting agency and the co-creator of "Cuz I said So Podcast." She has her BA in Psychology with a double minor in Social Work and Multicultural Studies from Rider University, a Certificate in Non Profit Management from The College of New Jersey, a certificate in Corporate Social Responsibility from Rutgers Business School- Institute of Ethical Leadership and is a former fellow of the Rutgers Business School- Institute of Ethical Leadership's Victoria Emerging Leaders Program. She believes learning is a lifelong process and is dedicated to expanding learning opportunities for others.
Mrs. Gibbs has an introspective insight into the Non Profit sector due to her unique and wide-ranging background covering Outcome Measurement, Relationship Management, Workforce Development, Project/Program Management, Community/Public Relations, Strategic Partnership Development, and Urban/Multicultural Programs. With over ten years of Youth Development, Management and Supervision experience, she believes, "Unorthodox methods of Education can break generational cycles of mental enslavement." Her life's passion is dedicated to uplifting our communities through education and access to resources.
She was born in Newark, NJ and raised in the Jersey shore town of Neptune, NJ. She began her career as a teacher during the day and a volunteer within the Boys & Girls Club movement. Besides teaching and working in various roles for non- profit organizations throughout NJ, she is a PROUD member of Alpha Kappa Alpha Sorority, Incorporated, serving on both the local and regional levels. Mrs. Gibbs has spoken at colleges and universities, as well as facilitated workshops for her peers. In addition to being passionate about her career, she is a phenomenal wife and an amazing mother to her daughter.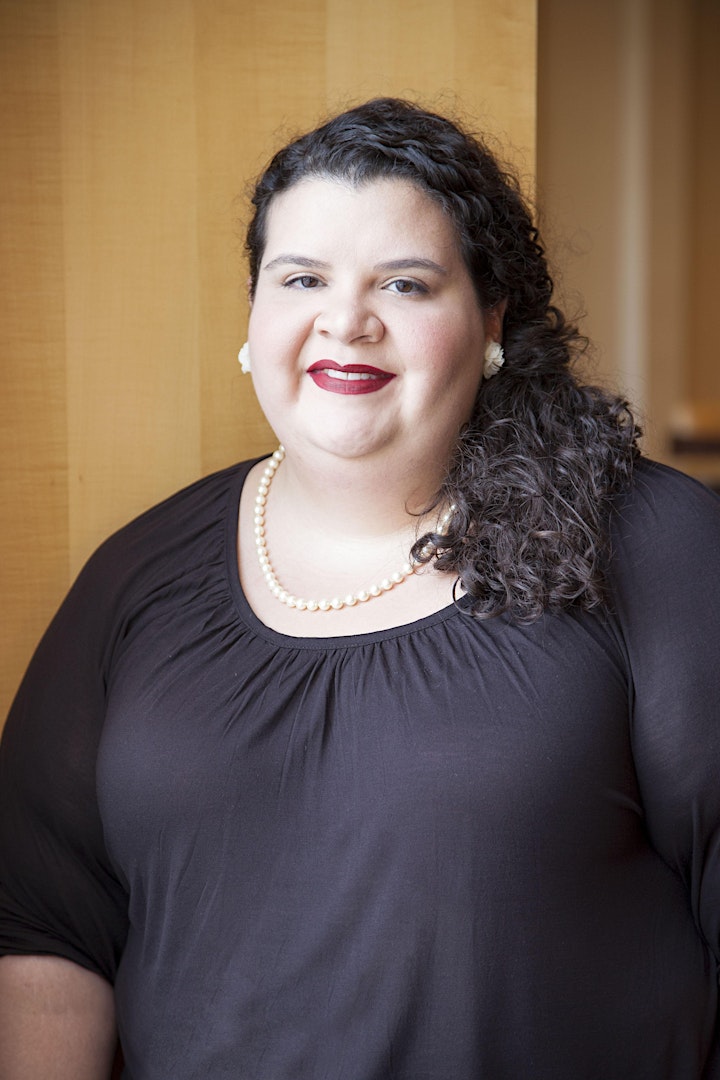 Victoria Fernandez, MPA is the Acting Executive Director of the Institute for Ethical Leadership (IEL). She is an experienced non-profit leader with a background particularly focused on program development, community engagement, and effective management. In her evolving role at IEL, Vicki has helped hundreds of nonprofit leaders from the greater Newark area develop and find support through a variety of Institute programs and initiatives. Her proudest achievement with the Institute is increasing programming and practice around access, diversity, equity, anti-racism, and inclusion.
Prior to joining the Institute for Ethical Leadership, she worked at WBGO Jazz 88.3fm where she expanded and formalized community and education initiatives for the Newark-based public radio station. Initially coming to Newark for study at the Rutgers - Newark School of Public Affairs and Administration (SPAA), Vicki completed her MPA in 2012 with a concentration in non-profit administration and a capstone thesis on marketing in the public sector. At SPAA, Vicki met Pat Kettenring, founder of GlassRoots, a nonprofit glass blowing studio in Downtown Newark using glass arts as a tool for youth and professional development. In 2016, Vicki joined the GlassRoots Board of Trustees and served through 2019.
As a lifetime Girl Scout, Vicki volunteers with the Newark Girl Scouts and aims to complete 5 murals with a team of dedicated Newark organizations in honor of a project started by the Girl Scouts and Newark icon and IEL alumnus, Rodney Gilbert, before the end of 2020. Vicki earned her BA at Ramapo College of NJ where she majored in Communications and Fine Arts and minored in Political Science.