Event Information
Location
Upload Collective
1535 Mission Street
San Francisco, CA 94103
Description
This will be an intimate gathering of 60-80 people working in the virtual reality space who are focused on non-gaming applications (medical, real estate, construction, education, skills learning, psychology, data visualization, etc.). We've organized the event to stimulate individual discussion and help people connect with others through short lightning talks and a platform for asking for help/feedback. Our mission is to help people start and build world changing virtual reality applications.
Agenda
6:30 PM - Doors open, mingling, networking and demos
7:00 PM - Meetup kickoff, introductions, a four 5 minute lightning talks
7:30 PM - 1 minute micro-pitches
8:00 PM - Break out for demos, networking and continue discussions
8:30 PM - Exit space and continue at Forgery, the bar below UploadVR's office
Food and drinks provided.


Join the Non-Gaming VR Meetup here for notification of future events.
---
Lightning speakers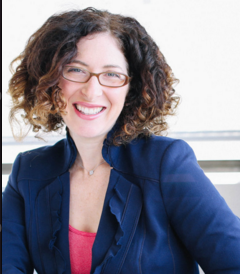 Emily Olman - Founder and CEO of Hopscotch Interactive
From I-Do's to Bike Zoos: Selling Extraordinary Spaces with VR
Hopscotch Interactive is a media and marketing services company helping people visualize extraordinary spaces in 3D and VR. Founder Emily Olman (BA Scripps College, MBA UC Berkeley's Haas School of Business) spent a decade in the video game and Japanese anime industries monetizing new media for print, digital, and cable before moving to Berlin, Germany as a Robert Bosch Fellow after receiving her MBA. Hopscotch Interactive's clients are Realtors®, real estate brokers, designers, artists, funeral homes, and anyone who is promoting an extraordinary space. Clients include Bay Sotheby's International Realty, Gordon Commercial Real Estate, Sogno Design Group, Sara Jaffe Designs, SpacePop Design and others.
Applications for film, education, and health using interactive, character-driven experiences.
Nicholas Canafax - Director of Business Development at Rival Theory
A long time enthusiast of frontier technology, Nicholas has helped Rival Theory create the #1 Artificial Intelligence platform for the Unity3D game engine. Nicholas has led community development and evangelism to help grow Rival Theory's developer base to over 80,000 developers worldwide in games and interactive media. Notable projects and clients include NBC Universal, Square Enix, Showtime, and the BBC Walking with Dinosaurs franchise. As a Techstars and River Accelerator alumni, Nicholas is passionate about "paying it forward" to other entrepreneurs, and has sat on numerous panels for business plan competitions and start up events. He hopes to share the experiences he has acquired from helping build a company from the ground up over the past five years.
Now Nicholas is helping Rival Theory use their technology to build episodic interactive experiences for Virtual Reality that let you live out your dreams as you interact with your favorite characters in virtual story worlds.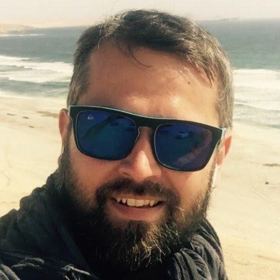 Creativity and Technology for Non-Gaming Applications
Ondrej Homola, CEO of Lifeliqe.
Serial entrepreneur and co-founder/CEO of Lifeliqe and Corinth. Lifeliqe is a platform company for the creation, sharing and deployment of interactive 3D objects into mobile, virtual reality (VR), augmented reality (AR), and 3D printable media. Corinth is a sister company to Lifeliqe, which has been twice awarded Microsoft's Partner of the Year Finalist. Ondrej is also the founder of SVHouse.TV, an onboarding guide for startup teams to Silicon Valley, and former regional director of Building Innovation for Central Europe South at DuPont.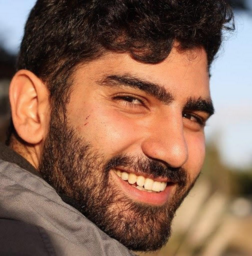 Research in VR, for VR.
Az Balabanian is a Cognitive Scientist from UCSC and the host of the ResearchVR Podcast. Coming from a Musical and Design background, his aim is to break down complicated Cognitive principles and explain them for common folk interested in VR.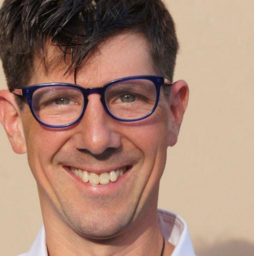 Greg Roberts is co-founder and CCO of dSky and a leading authority on natural user interfaces and virtual reality playspaces. Roberts leads the design and development of best-in-class experiences for the coming wave of consumer Virtual Reality HMDs. His work focuses specifically on translating the peak experiences of humanity into fully interactive real-time VR playgrounds.
Previously he founded PlayMotion, one of the first videogame companies to utilize natural human motion as its primary method of interaction. His team's games and custom hardware predated both the Nintendo Wii and Microsoft Kinect platforms. Roberts has designed interactive experiences for some of the most prestigious brands and destinations on the planet, including Google, Nike, Atari, Playboy, Red Bull, WIRED, NASA, and Disney.
Roberts is a father of two wonderful teenagers. He completed his first footrace, the Marine Corps Marathon in 2010, and his first Iron Man 70.3 Triathlon in 2012. He is also a joyful practitioner of acroyoga.
---
Demos
We have 3 demo rooms with HTC Vives and Oculus CV1s for experiencing demos. If you'd like to bring and share a demo please sign up here and plan to arrive atleast 30 minutes early.

Thank you to our hosts: UploadVR!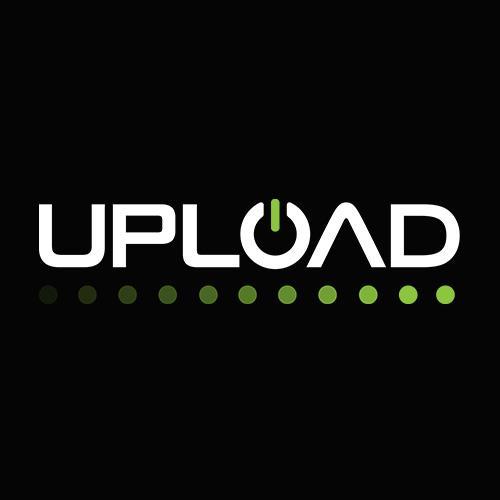 Date and time
Location
Upload Collective
1535 Mission Street
San Francisco, CA 94103