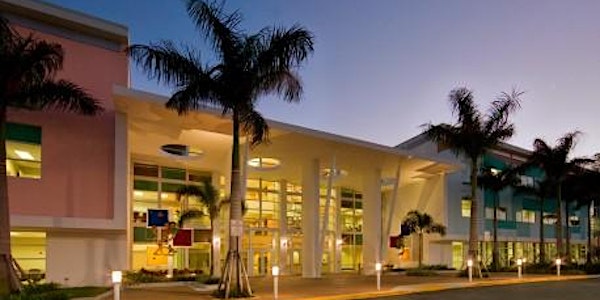 No Time to Lose: Accelerating Trauma Resolution
When and where
Location
Children's Services Council 2300 High Ridge Road Boynton Beach, FL 33426
Description
Accelerated Resolution Therapy, or ART, is an evidence-based psychotherapy that fosters rapid recovery by re-programming how the brain stores traumatic memories and imagery. This exposure-based therapy aims to resolve a traumatic memory through a combination of relaxation and memory visualization. This approach provides effective relief from the strong physical and emotional reactions associated with post-traumatic stress, trauma, anxiety, performance and depression, in as few as 1-5 sessions. The treatment program's distinct features include the use of horizontal eye movements and memory reconsolidation, a way in which new information is incorporated into existing memories.
Developed in 2008 by Laney Rosenzweig, ART has been at the center of five research studies which have produced more than 10 published papers in scientific peer-reviewed journals by researchers at the University of South Florida and federal funding from the Department of Defense and National Institutes of Health. In 2015, ART was recognized as an evidence-based therapy by the SAMHSA National Registry of Evidence-Based Programs and Practices. Current research is being conducted at the University of Cincinnati in a three-year head-to-head clinical trial.
This seminar will introduce and describe the biologically based model of Accelerated Resolution Therapy and serve as an introductory session on how the modality can be implemented into clinical practice and include case examples.
Objectives:
Describe function of memory in the development of traumatic memories;
Describe the underlying theory of ART and how it works to relieve client symptoms of anxiety, post-traumatic stress and other mental health issues;
Understand the benefits of ART eye movement therapy;
Understand how to incorporate Basic ART interventions into clinical practice.
Myrna Molinari received a Master's Degree in Social Work from the University of Wisconsin-Milwaukee (1999), a B.S. in Mental Health and Human Services and certification to teach Psychology and Sociology (secondary education) from the University of Steubenville (1990). Additionally, she received a certification in Exceptional Education for the Severely Emotionally and Behaviorally Disturbed from the University of Wisconsin-Milwaukee (1993). Ms. Molinari is a Licensed Clinical Social Worker (LCSW) and Certified Addictions Professional (CAP). Her professional experience includes being a Trainer for Accelerated Resolution Therapy for both military and civilian mental health providers.
Co-Founder of Warrior Mission: At Ease therapeutic retreat program for Active Duty and Veterans with Post Traumatic Stress Disorder or Military Sexual Trauma.
She provides weekly Group Supervision for the National Center for PTSD for the ART vs. CPT research study. She is currently working with Active Duty and Veteran's with Post Traumatic Stress Disorder (PTSD), Military Sexual Trauma (MST), Moral Injury, mTBI and Chronic Pain; is the former Prisoners of War Advocate at the WPB VA; and has worked with children in residential treatment centers; children who had experienced severe abuse, neglect and trauma; individuals who were human trafficked; adults and children experiencing homelessness, substance abuse and co-occurring disorders. Her passion is helping Veterans heal from traumatic memories and incorporates this into the Warrior Mission: At Ease retreat program, providing free treatment to active duty and separated service members.