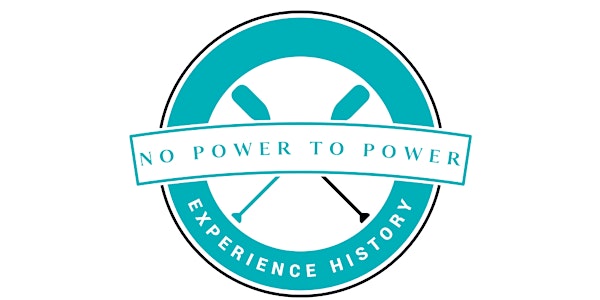 No Power to Power in conjunction with the Sail, Paddle, and Row show
Three categories, No support, No engines allowed. You can sail, paddle, pedal or use all three from Discovery Pier to Power Island and back.
When and where
Location
Discovery Pier 13271 South West Bay Shore Drive Traverse City, MI 49684
Refund Policy
Contact the organizer to request a refund.
Eventbrite's fee is nonrefundable.
About this event
Here at the Maritime Heritage Alliance we want to preserve the traditional Maritime history of the great lakes. We build, restore, and teach traditional skills. We also sail, paddle and row our traditional fleet. However, the best way to preserve Maritime History is to get out there. So this is our challenge to you.
Synopsis: A challenge to all unmotorized vessels from the tip of Discovery Pier in Greilickville, MI. to the Green Buoy at Power Island (Buoy #7) and back to the pier. Sail, Paddle, Row, Pedal. You can do all four if you like. No engines. The total course is 9 nautical miles.
Start Date: Saturday September 11, 2021
Start Time: 0900
Start Time for Human Powered: 0930
End Time: 4:30pm the course will be closed. You are welcome to finish your own adventure.
Check-In: Friday September 10, 2021, 3-8pm.
Safety Briefing/Captains Meeting: September 10, 2021, at 7pm
Application Deadline: September 1, 2021!!!
Cost: $50. for solo, $ 60 for two crew. A $10 charge for each additional person on your boat should be added for everyone above 2.
How Does this Work?
1. Talk yourself into it. We want you to remember that water activities are inherently dangerous while you consider. Then decide you need a challenge and get you and your crew together and decide which class you fall in. There is no limit on size of boat or crew. If you're a kayaker and you want to go up against the big sleds...fine. If you're an AC75 with a navigation system from NASA and try to enter as a paddleboard in the human-powered class? We are not going to buy it. We don't know PHRF, but we're great at poker. Play it straight and earn a story you're proud to tell. These are your choices:
a. Racers: You live for Wednesday Nights. You sail all the time. Your boat is fast and your crew is sharp. This one is for you. We aren't doing PHRF ratings. Be the first across the line. Sailors are also allowed to use paddle or pedal power. We don't want to limit your options for speed.
b. Cruisers: You aren't the fastest or you don't have a lot of experience. Maybe you have a sailboat in your yard under the heading of "Someday I'll go on an adventure" This one is for you. This can be any sailing craft of any kind. The stranger, the better. Do not forget your auxiliary oars.
c. Human Powered. Do you have mad kayaking skills, a crew you canoe with? Do you pedal mad miles on your bicycle and think you could kill it on the water, too? This is for you. If you have pedals attached to something that floats, and the right safety gear, this one is for you. Just sign the waiver first. FOR THIS YEAR, We are allowing only extremely experienced paddle boarders on the course. Please contact heather@maritimeheritagealliance.org to tell me what a badass you are before you sign up.
2. Pick a team name. Amusing team names are encouraged.
3. Register you and your team at www.nopowertopower.eventbrite.com
a. After you register you will be called and our race team will chat with you about your experience. We don't want you to buy a kayak the day before the registration and go for it. Registration asks you about your vessel and experience. You need some experience to join us.
4. Get your gear in order. To participate you must have the following with you and of course all regular coast guard requirements:
a. You will be asked to download a tracking app for the race onto your phone. Once you are registered you will receive a link to it. We are STRONGLY ENCOURAGING ALL CRAFT TO HAVE at least a handheld VHF radio.
b. Sound Signaling Device
c. An approved PFD for everyone on board with whistles
d. Anything required by the Coast Guard that we are missing. The top three apply to ALL BOATS. Even kayaks and single person craft.
5. Know the course. The Start line is directly off of Discovery Pier to a line marked by our 38' Concordia Cutter. Champion. Your team may cut inside Red 8 if you are human-powered. Everyone else goes outside. You will go to Green buoy 7 on Power Island where another vessel will be to keep everyone honest. Then return to Discovery Pier to the roaring acclaim of your family and friends. 9 nautical miles total. You can do it. But prepare well.
6. Check in Friday Night. Your team will receive a flag with a number on it that must be flown and visible so we can identify your vessel/team name. We will have a Safety Briefing and Meeting at 7pm. At this time you will pick up some swag, and meet the other participants.
7. Get to the Start on your own Saturday Morning. Your responsible for figuring out how you get to the start line. It's part of the adventure. For kayakers/single person craft we have an option for you. You will be contacted after registration.
8. Do it! All of it. We close the course at 4:30pm. No wind? Better bring some oars if you are sailing. Or attach a pedal drive and bring your cycling buddies. Both are also allowed.
RULES
We want you out there, but we also want you to know this isn't a cutthroat event. We want to encourage people to experience the water on any budget. You could absolutely take a ride on any number of vessels in the Bay. However, that is not with this is about. This is about you experiencing the water with your crew, or by yourself. If you believe that how things are done are as important as the accomplishment itself, this challenge is for you
1. No engines. Unlike our friends who run the race to Alaska, you can have your engine on board. Don't use it. Run a race to be proud of.
2. No Support. You must start and finish with the same crew. No calling a friend with a power boat to bring you some fresh rail meat, paddlers, or lunch and extra water. Bring it with you, be prepared.
3. Don't be a jerk. Extend courtesy to your fellow challenge participants. There will be a mass of interesting craft on the water (we hope). Enjoy the experience.
4. If a vessel is in distress and you can assist without hazarding yourself, you must.
5. The Tracking Application we give you must be active the entire time you are on the course.
6. At 4:30pm we're done. A vessel will sweep the course for stragglers. If you don't feel you can do it in 7 hours. You likely shouldn't participate. You are welcome to complete the course on your own time. But after that it's for your own personal satisfaction.
7. If we feel like we have to consult a lawyer to determine if your disqualified, you are disqualified.
No Power to Power may add to or alter these rules as the event develops. Participants will be notified of changes.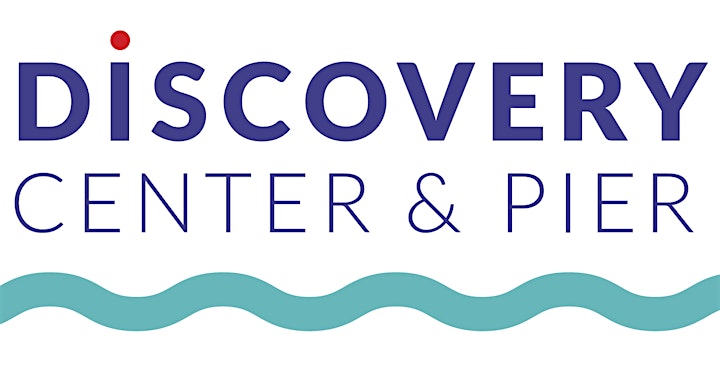 We are proud collaborators with the Discovery Center and Pier. This campus is devoted to connecting people with the water around us, and we are happy to be a part of it. On the Pier that day we will also be hosting our annual "Sail, Paddle, and Row Show" an event to allow people to show off engineless craft and perhaps even go for a spin. We will also have a silent auction, a live shanty sing, and so much more! This part of the event is free and we are encouraging people to stand on the pier and cheer on everyone who crosses the finish line!
But Wait.....What do we win?
The glory of having done it, a story to tell and a sense of self satisfaction. These things are priceless. However, we are going to make things interesting. There will be a prize in each category. As well as special prizes that will be determined by our sponsors and friends.
Many thanks to our sponsors! The River Outfitters and Wind Dancer TC! Get yourself out on the water with these two great places!!