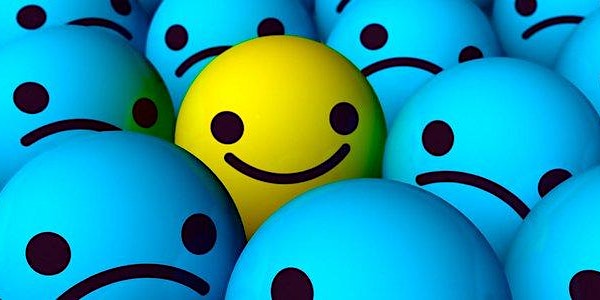 No Complaints...Only The Good Stuff about the Agile Movement
When and where
Location
Improving - Columbus 1 Easton Oval #175 Columbus, OH 43219
Description
Are you tired of "watered down agile" and "flaccid Scrum"? Fed up with people saying "agile doesn't work" when they won't follow the practices or your suggestions? Are you done with the people who just don't get it?
Well, WE DON'T WANT TO HEAR ABOUT IT!
This session is about sharing our wins and successes. What positives are happening with you? Where do we have people creating amazing products, working as cohesive teams, and delighting their customers? What successful experiments have you run, and where are people enjoying greater satisfaction in their work?
There will be no complaints in this session. Sarcasm, dogmatism, fighting, and method competition will not be tolerated.
Central Ohio is an amazing community with talented people doing fascinating things. Come prepared to share and celebrate our wins so that we may continue to build a bright and amazing future together, and be the beacon of good within our communities!
Facilitators
Joe Astolfi
Joe Astolfi is the Agile Transformation Coach at American Electric Power, where he works with others to be great leaders, increase their agility, and find joy in their work. He is also the Vice-Chair and a Board Member of the Central Ohio Agile Association, and an adjunct professor at Miami University. Joe's goal is to help people love what they do while delivering exceptional business value. Joe has acquired handful of Scrum certifications and is an Accredited Coach of The Leadership Gift. He also enjoys spending time with family, running, playing and watching hockey, and practicing to be a rock star.
Faye Thompson
With more than eighteen years of project delivery experience, Faye Thompson, JD, PSM1, is a senior agile consultant with CareWorks Tech. Focusing on agile methodologies and continuous improvement, she has had a positive impact in the financial services, healthcare, advertising, automotive and aviation industries. Passionate about using innovative solutions to drive business value, Faye helps workgroups transform into highly engaged and energized teams. She enjoys serving on the board of directors for the Central Ohio Agile Association, volunteering as an instructor and emergency medical responder for the American Red Cross, and spending time with her husband and two dogs
Thanks to George Dinwiddie and Lyssa Adkins for inspiring this event!