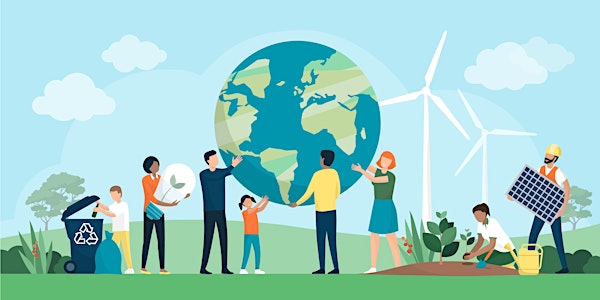 NNOCCI Online Crash Course Cohort A
NNOCCI Online Crash Course Cohort A: Live Webinars on Thursdays from 1-2pm PT/4-5pm ET Course Runs from the Week of April 25 through June 6
By The Marine Mammal Center
Refund Policy
Contact the organizer to request a refund.
About this event
The National Network for Ocean and Climate Change Interpretation Crash Course is a 7-week, 25-hour, fee-based online course for those interested in gaining strategic framing skills.
In the Crash Course, participants will learn basic framing elements including why framing matters, what is NNOCCI, values, metaphors and solutions. Participants will create a final project to demonstrate their framing skills and practice critiquing communications with the framing skill rubric.
This course is ideal for those who have an interest in learning more about strategic framing but who do not have the ability to participate in a regional study circle or the interest in being a NNOCCI trainer. For more information, read our Frequently Asked Questions.
Learn more about other NNOCCI training offerings.
2022 Course Offering
For the weeks of April 25 to June 6:
Cohort A will meet virtually weekly Thursdays from 1-2pm PT / 4-5 pm ET
Cohort B will meet virtually weekly Fridays from 10-11 am PT / 1-2 pm ET
You must register for a specific cohort and attend weekly virtual sessions for the duration of the course. Courses will range in size from 20 to 35 participants.
Additional Program Details
The cost of the course is $249/person with additional discounts for attendees joining in groups of 5 (5%), 10 (10%) and 20 (20%). To purchase multiple registrations at a discounted rate, please reach out to Adam Ratner at RatnerA@tmmc.org for a promo code.
If cost is a barrier to participation, please reach out to Adam Ratner at RatnerA@tmmc.org as reduced or waived fees may be available for select participants.
Registrations will close by April 11, 2022.
Please note: we do have a limited number of spaces available, and registration is on a first-come, first-serve basis until we hit our participant capacity, so we encourage registering as early as possible to ensure a spot in the course.
This registration link is for Cohort A that meets on Thursdays; if you are looking for Cohort B that meets on Fridays click here.
About the National Network for Ocean and Climate Change Interpretation
NNOCCI is a partnership between climate scientists and informal science educators who have public trust and large audiences, and who are dedicated to using our platforms to have productive conversations about climate action. We operate as a supportive community of practice using and teaching evidence-based tools to inspire hope and action. Together, we can change the national conversation around climate change to be more positive, productive and solutions-focused.
About the organizer
Join Us for an Upcoming Event