Next Phase of Digital Transformation with AI, ML and Robotic Process Automa...
Description
You've launched an AI, ML, or RPA initiative (or initiatives.) You're seeing results. But are your operations and business benefits in line with those of best-in-breed financial firms?
On the customer-facing side, technologies such as social platforms, chatbots, human-machine interfaces like Alexa and Siri, and virtual reality (VR)/augmented reality (AR) are dramatically changing how financial services firms interact with customers (whether individuals or businesses). On the back technologies like AI, machine learning, and advanced analytics are providing financial executives with unprecedented insight into customer desires and behaviour.
In sum, these technologies have the potential to radically transform financial services firms. They can spawn new lines of business, new products and new partner channels.
Anshul Srivastav, CIO and Digital Officer with Union Insurance will be sharing his experience on strategy adoption for some key transformations like Machine Learning and Robotic Process Automation and Safdar Hussain will share a case study on how Machine Learning/AI based algorithms used to predict if the customer will Default or not (for loans)
Brief Agenda:
5.00 - 5.15 pm- Registrations and Coffee
5.15 - 5.30 pm - Introduction by Amit Gandhi, Managing Director at Parkar Consulting and Labs
5.30 - 6.15 pm - "Automated Instant Credit Decision through AI" by Safdar Hussain, Lead Scientist at Government of Dubai
6.30 - 7.30 pm - Next Phase of Digital Transformation with ML and RPA by Anshul Srivastav, CIO and Digital Officer with Union Insurance
7.30 – 8.00 pm – Questions and Answer / Networking
Speaker: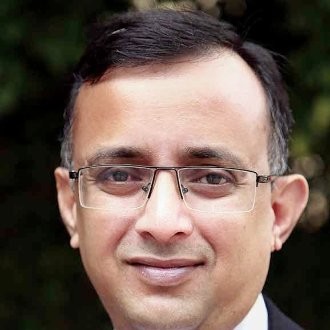 Transformational leader and Senior Management IT professional, with almost two decade of experience spreading across multiple geographies (US, Europe,South East Asia and Middle East). Anshul has built & led local, regional, and global teams across 3 continents.
Know more about Anshul's view on Digital Transformation by reading his recent blog "Anatomy of Fintechs that's redefining Financial services business models" on LinkedIn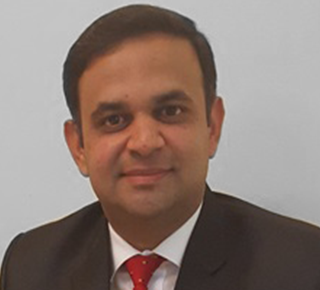 Safdar Hussain comes with an experience of more than 18 years Financial Crime Analytics, Data Strategy, Machine Learning, Tensor Flow and Lean/Operational excellence.
He carries a Master's degree in Management (Oxford) and Masters Degree in Data Science / Machine Learning (Indian Institute of Technology) and has spoken at Machine Learning Summit, Smart Data Summit and World Artificial Intelligence Conference.
You'll learn:
• How to define effective roles for IT and business in automation and digital Transformation
• How to implement the right data management and governance for you AI/ML/RPA initiatives
• The top use cases for AI, ML, and RPA
Event Partners:
Reaktor: https://www.reaktor.com/reaktormea/
Dubai Data Science Group: http://dubaidatascience.ae