NEXT CHINA: How China Will Reshape Our World

Wednesday, January 17, 2018 from 8:30 AM to 6:15 PM (EST)
Event Details
Do you want to advertise and reach over 1.7mm viewers? Contact advertise@supchina.com
---
EVENT SUMMARY
NEXT CHINA: How China Will Reshape Our World is a conference that will be held on Wednesday, January 17, 2018, from 8:30am (registration) to 6:15pm at The Times Center in New York City.  There will be five forums on Technology, Economy, Healthcare, Politics, and Philanthropy, followed by a live Sinica Podcast recording on "Cracking the China Conundrum."
The China we knew is gone. China is no longer the land of low-cost jobs and copycat products. From fintech, e-commerce, and stem cell research to AI, EV, on-demand bike rental, and facial recognition convenience stores, China is going to shake your world. The speakers will discuss the most important trends in China's economy and politics, and highlight business and investment opportunities within technology and healthcare. They will also inform us about the political and economic implications of the 19th Party Congress.
WHY ATTEND
Attend the NEXT CHINA forum to:
• Explore where China leads in tech and healthcare
• Learn how China is banking on EV and AI growth
• Find investment opportunities in ecommerce, online real estate, technology
• Discover how China's demographic trends and commitment to improved healthcare are affecting its society
• Hear leading economists explain the economic outlook for 2018
• See where the decisions of the 19th Party Congress will take the country
• Learn the pitfalls of conventional wisdom about China's economy (podcast)
Hear some of the expert speakers –
Michael Chu, Co-CEO, L Catterton
Leroy Chiao, Co-founder & CEO, One Orbit, former NASA astronaut
Peter Walker, Senior Partner, McKinsey & Co
Lulu C. Wang, Founder & CEO, Tupelo Capital Management
Cheng Li, Director, John L. Thornton China Center, Brookings Institution
Elizabeth Economy, Director for Asia Studies, Council on Foreign Relations
Stephen Roach, Senior Lecturer, Yale School of Management, former Chair, Morgan Stanley
Walter Wang, CEO, JM Eagle
Michael Szonyi, Director of the Fairbank Center for Chinese Studies, Professor of Chinese History at Harvard
Joseph Zeng, CEO, Greenwood Asset Management HK Ltd
Roberta Lipson, CEO, United Family Healthcare 
Yukon Huang, Senior Fellow, Asia Program, Carnegie Endowment 


WHO ATTENDS
400 attendees will listen to some of the most innovative thinkers in finance, tech, business, healthcare, and politics. Attendees include Fortune 500 companies, investment managers (long only and hedge funds), Venture Capital, Private Equity, Real Estate, Family Offices, Investment Consultants, Pension Funds, Endowments, Foundations, Sovereign Fund and other registered investment advisory firms.
AGENDA / SPEAKERS
SupChina January 17th, 2018 Conference Agenda:
Next China: How China Will Reshape Our World
New York, January 17, Wednesday 2018 Times Center

Registration 8:20am
WELCOME REMARKS  9:00am - 9:05am Anla Cheng, Founder, CEO, SupChina 
KEYNOTE 9:05am - 9:25am
China's Economic Future - to be Powered by its Consumers
J Michael Chu - Founder and Co-CEO, L Catterton, leading global consumer-focused private equity firm
EMCEE  9:25 - Wenni Wu, Head of Strategy, Oenus Capital
POLITICS 9:25am – 10:10am   Moderator: Jeremy Goldkorn, Editor-in-Chief, SupChina
The next five years in Chinese leadership

Elizabeth Economy - Council on Foreign Relations, Senior Fellow and Director for Asia
Cheng Li - Brookings, Dir. of China Center and a Senior Fellow in the Foreign Policy program
Mike Forsythe - New York Times journalist known for coverage of elite Beijing politics
Michael Szonyi - Director, Fairbank Center of Chinese Studies, Harvard University

MACROECONOMICS 10:10am – 10:55am  Moderator: Dinda Elliott, Dir. Business Center, China Institute
Stephen Roach - Senior Fellow, Yale University, ex- Chairman of Morgan Stanley Asia
Andy Rothman - Investment Strategist, Matthews Asia
Don Straszheim - Sr Managing Director, Head of Evercore ISI's China Research
MORNING BREAK: 10:55 - 11:10
CHINESE PHILANTHROPY 11:10am – 12:10pm Moderator: Betty Liu, Bloomberg 
How does giving amongst Chinese on two continents differ

John Long - CEO, Highridge Partners and GCPI (Global China Philanthropy Initiative)
Lulu C. Wang - CEO, Tupelo Capital 
Shirley Wang - CEO, Plastpro
Walter Wang - CEO, JM Eagle
NEXT GEN Speakers:
Vivian Long  -  Director, Long Foundation
Adley Chan  - Asst Prof of Occupational Therapy, USC 
Zinan Crysti Chen - Uniwill, GP
Niu Ben - President Laoniu B&S Foundation

LUNCH KEYNOTE  12:10pm  - 12:35pm: Peter Walker,  Director, Sr. Partner, McKinsey
LUNCH:  12:35pm - 1:35pm
EMCEE     1:35pm -  1:37pm  Soraya Darabi, Partner, SupChina
FINANCE/INVESTMENTS 1:35pm – 2:35pm Moderator: Wendy Cai, Partner, Oenus Capital
Joseph Zeng - CEO, Greenwoods, HK 
Eric Almeraz - Co-Founder, PM, Apis Capital 
Yong Ma - EVP, Bank of China, Senior Risk Management
Kenneth Tjan - Senior Partner, Value Partners

TECH 2:35pm – 3:35pm  Moderator: Kaiser Kuo, SupChina
China vs U.S. tech – who leads

Anna Fang - CEO, Founder, Zhen Fund
Savio Tung - CEO, N.A, Investcorp, Head of Tech Investment; Board Dir, Bank of China
Frederick Demopoulos - Founding Partner, Queens Road Capital; Qunar.com; Shawei.com
BREAK 3:35pm - 3:50pm
HEALTHCARE 3:50pm – 4:50pm Moderator: James McCarron, Partner, Innovating Global Health
The future of private healthcare in China
Roberta Lipson - CEO, United Family Healthcare, the largest hospital chain in China
John Foster       - Chair, CEO Healthpoint Partners
Peikwen Cheng  - CEO and Founder, Yiviva
Chunmei Li         - Director, Global Community Insights, Johnson & Johnson
US-CHINA SPACE RELATIONS FIRESIDE CHAT 4:50pm – 5:15pm  
Moderator: Merit Janow, Dean, SIPA, Columbia University
Leroy Chiao - NASA Astronaut, CEO, OneOrbit
SINICA LIVE PODCAST 5:15pm – 6:15pm  Moderators: Kaiser Kuo, Jeremy Goldkorn 
Conventional wisdom proven wrong in China

Yukon Huang - Senior Fellow, Asia Program, Carnegie Endowment
CONCLUSION REMARKS 6:15pm-6:20pm
Anla Cheng - CEO, SupChina

SUPCHINA PARTNERS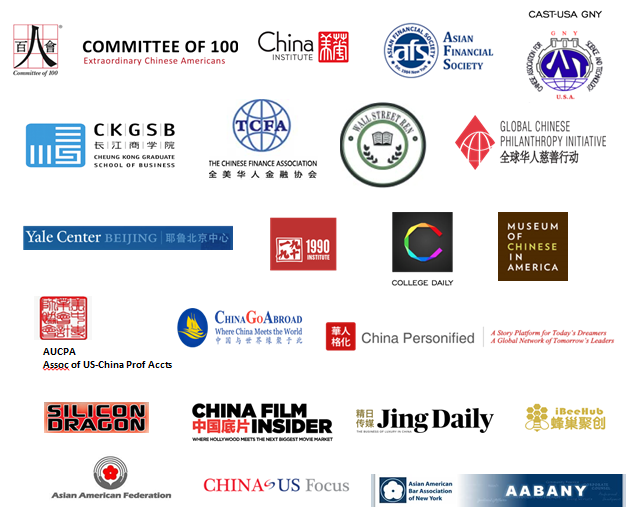 SUPCHINA SPONSORS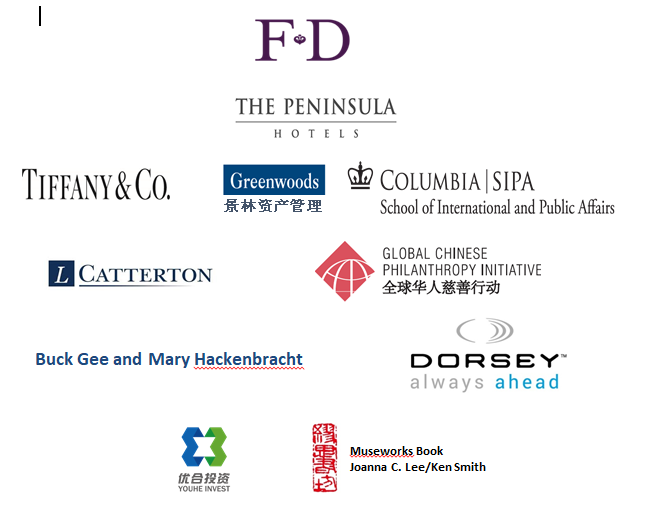 When & Where

The Times Center
620 8th Avenue
New York, NY 10036


Wednesday, January 17, 2018 from 8:30 AM to 6:15 PM (EST)
Add to my calendar