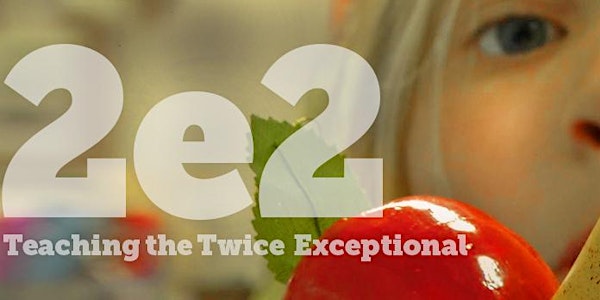 Newly Released Film! 2e2: Teaching the Twice Exceptional Screening + Direc...
Event Information
Location
Henry M Gunn High School
780 Arastradero Road
Little Theatre (Studio Theatre)
Palo Alto, CA 94306
Description
Curious to learn how we can help bright children who struggle with learning differences reach their full potential?
1 in 4 PAUSD educators report that the needs of twice exceptional students who have an IEP aren't being met. It can be complicated to support these complex learners - bright and creative children who also experience learning disabilities ranging from anxiety, ADHD, and autism spectrum disorders to dyslexia and dysgraphia.
Join a free screening of the new film, 2e2: Teaching the Twice Exceptional, which showcases the strength-based, personalized, and student-centered learning environment of Bridges Academy, an LA-based school focused on educating twice-exceptional students.
Director Thomas Ropelewski will be on hand for the post-screening discussion and Q+A, where we'll explore how to bring some of these strategies to our Palo Alto community.
Click here to watch a preview of the film and find helpful links with more information about what it means to be twice exceptional.
Date and time
Location
Henry M Gunn High School
780 Arastradero Road
Little Theatre (Studio Theatre)
Palo Alto, CA 94306