New Relic women will talk about Observability, Web3, React.js, GraphQL for APIs, Metrics, Monitoring, ERGs, Leadership and more!
About this event
New Relic Lightning Talks:
Hear from women at New Relic, the leader in full stack observability with unified data platform for all events, metrics, logs and traces.
The nature of blockchain technology - immutable, decentralized - has created the perception that it is immune to attack. However, blockchain does not obviate the need for close monitoring. Instead, it has led to a new monitoring paradigm! Focusing on decentralized applications, what they are, and how to ensure their reliability, security, and value through observability Nora will get in-depth on how observability engineering makes a more robust blockchain. 
Nora Shannon Johnson (She/Her/Hers) is a Solutions Engineer at New Relic, where she advises enterprise clients on their observability engineering practices to answer the what, how, and why of system performance. Her research focuses on the application of blockchain technology in finance, health, and public governance in Latin America. She speaks Portuguese, Spanish, and French and resides in Miami Beach, Florida.
Join Solmaira as she walks through her DE&I efforts at New Relic and how to navigate the workplace to find and foster a sense of community via ERGs. Learn more about how you start an ERG, the benefits of getting involved, and how diversity enables success and pays dividends in growth, both personal and professional.
Solmaira Flores-Valadez (She/Her/Hers) is a Technical Account Manager at New Relic based out of Atlanta. As a TAM, she is dedicated to serving as a technical advisor for enterprise customers in the LATAM region. She partners with her customers to enable them on how they can take full advantage of full stack observability by acting as a technical liaison between our customers, service engineering teams and support, while continuing to provide expert services guidance, enablement, technical assistance, and support. She also currently serves as co-chair for the Relics of Color ERG.
If you don't love being summoned from sleep by an escalation, you'll want to solve issues before they become problems; mature observability is precisely what you are looking for. Padmaja will decode modern observability, how to implement observability, the fundamentals, and best practices to continually improve MTTD and MTTU. Then, let's make our engineering lives even more manageable and achieve Observability as Code.
Padmaja Gohil (She/Her/Hers) hails from Mumbai and grew up surrounded by telecom engineers during the Telecom boom in India. She has been with New Relic for the last 3 years and has helped many companies understand how New Relic can help them achieve their goals. She loves being a sales engineer as it not only helps her stay abreast of technology but also gets to work with a multitude of customers using those technologies and understand how.
Have you ever wondered why is a set of customers not getting value from products and services, yet every Customer Success metric in the green WRU/MRU looks excellent? The customer maturity journey and metrics that drive success are pivotal and require a growth mindset. Kate will talk about how we developed a vision for customer maturity, how out-of-the-box metrics, and best practice guidelines to improve customer success. This vision completely changed how we map metrics to customer business goals and achieve value realization.
Kate Kordnejad (She/Her/Hers) is a Lead Principal Technical Account Manager at New Relic, Expert Services business unit. She comes with a background in helping customers thrive in their business with the latest and greatest software monitoring tools. In her current role, she partners with customers to help with their full stack observability requirements.
Have you been on a mobile application or website with latency, errors, or an outage? Carolina will talk about Real User Monitoring and how it can change the world by linking to real customer needs and business value. What is customer experience on digital? Why does it matter, and how should we best monitor it? In addition, she will share details on how anyone can improve UX and UI via Web Analytics Monitoring.
Carolina Rotstein (She/Her/Hers) is a Solutions Consultant at New Relic for the Commercial-Est Sales team. An economist and political scientist that fell in love with programming and data, she is passionate about untangling holistic customer journeys across complex stacks.
Are you creative, detail-oriented, and looking to make an impact? The power of React.js is a great way to release your creativity into the world. Jo Ann will discuss how development is a great way to build something genuinely unique, be it applications or custom visualizations to help others consume data in an easy and sophisticated way.
Jo Ann de Leon (She/Her/Hers) has been working directly with customers helping them use and implement the New Relic platform including best practices. Jo Ann has been with New Relic for over three years, delivering billable Expert Services engagements and TAM services. She has expertise with the entire New Relic platform but Programmability is likely her strongest area. Prior to that, Jo Ann was a Solutions Architect at Delta Airlines in Atlanta.
At the end of the day, an API is a simple way to ask an application to do something and get a response. While simple in logic, they are mighty. Let's talk about the power of using a query language for APIs. Diving into the evolution of REST APIs to GraphQL queries and how accessing data programmatically will improve workflows for customers. Sarah will discuss how these workflows turn Solution Consultants and Technical Account Managers into wizards of data.
Sarah Hudspeth (She/Her/Hers) is a Solutions Consultant at New Relic for the Commercial-West Sales team. She loves working with Data and in a previous life, was a math teacher. She uses her skills to help customers use their own data to improve their uptime, performance, reliability, and customer experience or what-have-you business goals.

🍿 New Relic Leadership Panel:
Nada Da Veiga (She/Her/Hers), GVP of Customer Adoption at New Relic, leads Americas technical customer-facing organization and helps customers harness the power of the world's most scalable observability platform. She has been at New Relic for 4 years and is an executive sponsor for Women@New Relic.
Erin Dieterich (She/Her/Hers) designs oversees and drives the strategy for New Relic's corporate Environmental, Social, Governance, and Social Impact efforts. Aligned around a vision of creating more equitable access to technology, these efforts include employee volunteerism and giving, global community partnerships, and product impact efforts – including the Observability for Good and Student Edition, which provide free access and enablement with New Relic One. She has a Journalism degree from the University of Maryland and lives in Portland with her husband, 5-year-old son, and 1-year-old daughter.
Tracy Ravenscraft (She/Her/Hers) has dreams to change the world of observability for our customers by empowering her team to enable and scale New Relics' life-changing products. Her career has included titles and roles such as Network Engineer, Sr. Application Analyst, Site Reliability Engineer, and Director of Operations. More importantly, Tracy has made her mark here at New Relic. Hired as a Solutions Architect in December of 2016, she has helped several NR customers be successful. Tracy had a desire to lead and has a passion for mentoring Relics. Her mentorship focuses on technical skills, customer presence, and helping individual contributors move into leadership roles.
Kim Camacho (She/Her/Hers) has over 20 years of experience in Human Resources and Diversity, Equity and Inclusion (DEI). She currently serves as the Director of Diversity, Equity & Inclusion (DEI) at New Relic. She also supports and empowers the company's Employee Resource Group communities. Prior to New Relic, Kim worked for a variety of companies including AECOM, Northrop Grumman, Raytheon, and Kaiser Permanente, as well as non-profits and governmental organizations such as Planned Parenthood and the United States Embassy in Zimbabwe.
Stefanie Smith (She/Her/Hers) has over 20 years of recruiting experience spending the majority of her career recruiting for Software Sales professionals. Stefanie got her experience in Software Sales recruiting by working at CA Technologies, and then at BMC Software. Stefanie began at New Relic in a Senior Recruiter role where she predominantly supported North America's Go to Market (GTM) and Customer Adoption (CA) teams. Stefanie was promoted to Manager in 2018 and has been leading a team of Recruiters, and is responsible for overall recruitment for New Relic's GTM and CA teams.
Don't miss networking after the panel discussion — it's FREE to register and participate. Hiring managers for open reqs may be joining — don't miss out!
Agenda (Pacific Time):
12:00pm – 1:15pm — Welcome from Girl Geek X & New Relic, Lightning Talks & Panel on Zoom!
1:15pm – 2:00pm — Virtual Networking in Zoom Breakout Sessions!
About our trusted partner: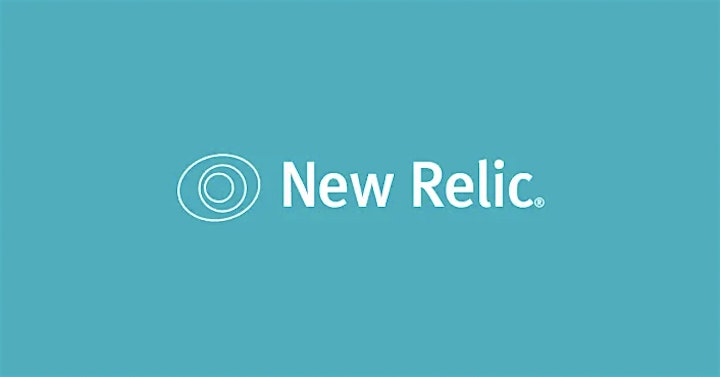 As a leader in observability, New Relic empowers engineers with a data-driven approach to planning, building, deploying, and running great software.
New Relic delivers the only unified data platform that empowers engineers to get all telemetry—metrics, events, logs, and traces—paired with powerful full stack analysis tools to help engineers do their best work with data, not opinions.
New Relic is Hiring
Solutions Consultant - San Francisco / Portland / Seattle / Los Angeles / Salt Lake City / Phoenix
Technical Account Manager - Austin / Portland / Seattle / Phoenix / Chicago / Dallas / Atlanta / Boston / Philadelphia / Salt Lake City / Baltimore
Manager, Technical Account Management - Austin / San Francisco / Portland / Seattle / Phoenix / New York City / Chicago / Washington, D.C. / Minneapolis / Dallas / Miami / Los Angeles / Charlotte / Atlanta / Philadelphia / Cincinnati
Senior Technical Account Manager - San Francisco / Portland / Seattle / Phoenix / Los Angeles / Salt Lake City / Sacramento / San Diego / San Jose
Associate Technical Account Manager - Austin / Portland / Seattle / Phoenix / Chicago / Atlanta / Boston / Philadelphia / Salt Lake City / Memphis
Technical Account Manager, Global Accounts - Seattle / Portland / Phoenix / New York City / Chicago / Minneapolis / Dallas / Miami / Los Angeles / Charlotte / Atlanta / Boston / Philadelphia / Austin / Kansas City / Jacksonville / Orlando / Detroit / Arlington / Ogden / Memphis
Customer Success Manager, West Coast - San Francisco / Portland / Seattle / Phoenix / Denver / Los Angeles / Salt Lake City / San Diego / San Jose
Software Engineer, Innovation Hub - Portland / Seattle / Phoenix / Chicago / Miami / Atlanta / Austin / Cincinnati / Salt Lake City / Baltimore / Little Rock / Pittsburgh / Memphis / Cheyenne