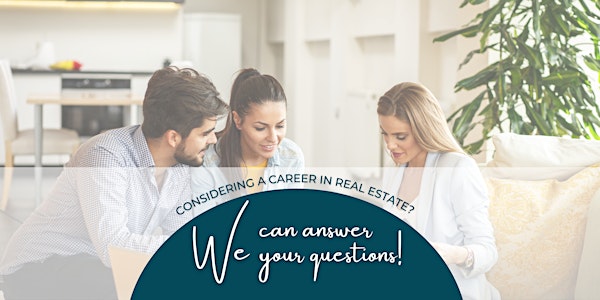 New Agent on the Block Q&A for Real Estate Agents
Good Job you did it! If you are considering a career in real estate you found the RIGHT PLACE. Start your career off right, and come ask ?'s
About this event
Hi there,
If you are considering a career in real estate or if you have already started that journey, I'm sure you have A LOT of questions. Come join us the first Thrisday of each moth at 10:00am MST it does not matter where you are located I can and want to support you.
My Name is Tanisia Davis the founder of Brick By Brick Real Estate, and I am NOT a real estate broker.
When I started my career in real estate I did NOT know what I was getting myself into and I like you had a lot of questions.
Now that I have two feet on the ground I am ready to help! I recently made the move from Keller Willams to eXp and you can say I have "been around the block" a few times when it comes to picking the right brokerage and getting started down the right path.
What's right for you? I don't know but I am happy to help you figure it out!
If you want to learn more about the path I took you can by clicking here. If you have questions about other things I am here for that as well! I am happy to help and would love to invite you to our "New Agent on the Block Q&A" monthly sync up where those just like you join me and get all of their questions answered.
Aren't able to make it this month? No problem! We live stream all of our meetings to our Facebook group @bbbrealestate! and they are also available on our youtube channel :)
Want to hear more about what this event is?! Check out the video below 👇👇👇