Description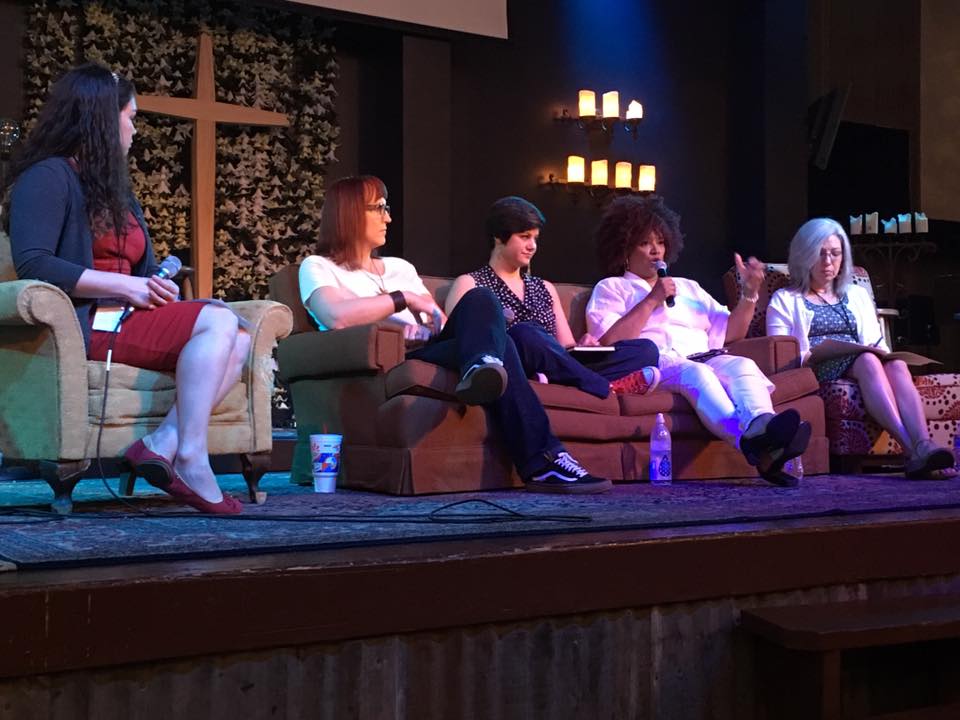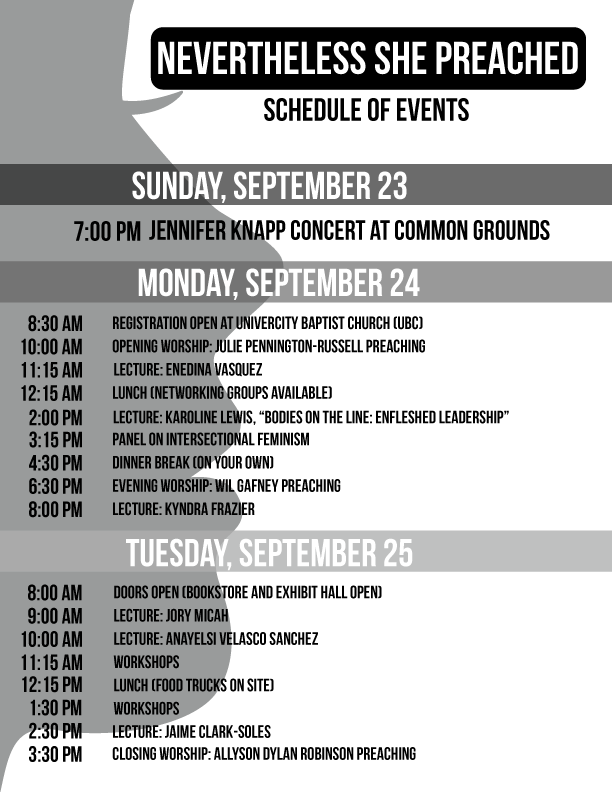 Nevertheless She Preached, the dynamic grassroots preaching event in Waco, TX, is back! We hope you can join us for our second annual celebration of women's voices in the pulpit September 23-25, 2018. More details to come!
Support this event & treat yourself to some wearable empowerment with our "Shattering the STAINED GLASS Ceiling" t-shirt (available for a limited time!) at https://www.customink.com/fundraising/neverthelessshepreached2018
Follow us on facebook to keep up with 2018 conference info at www.facebook.com/neverthelessshepreached
To listen to sermons and lectures from the 2017 event, go to https://www.youtube.com/playlist?list=PLihMSf5UsFiCzjESH6ruX6EpTpLopLZQt.
We'll kick off with registration and a Jennifer Knapp concert at Common Grounds Waco (1123 S. 8th St.) at 7:00pm Sunday, the 23rd. All other conference events will be at UBC (1701 Dutton Ave.), September 24-25. Full schedule coming soon!