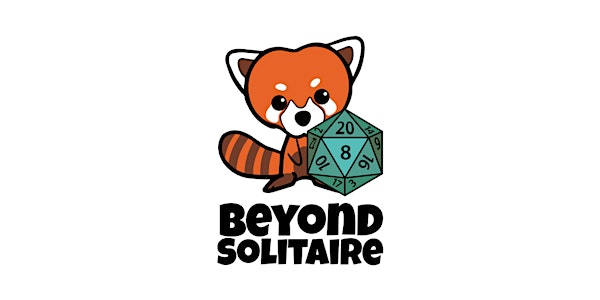 Never Just a Game: What Our Board Games Tell Us About Ourselves
Liz Davidson will discuss ways in which historical games model not only other time periods, but the designers' values and perspectives.
About this event
Liz Davidson both produces public scholarship about historical games and interviews historical and wargame designers about their work. In this session, she will bring together examples of games designed in the past that reveal the viewpoints of the people who designed them--and then make suggestions about how we can apply that knowledge to reflect on ourselves and the games we make today.
Check out Beyond Solitaire here: http://www.beyondsolitaire.net/
Bio:
Dr. Liz Davidson is host of the Beyond Solitaire podcast, where she and her guests explore challenging issues related to board gaming. Previous episodes have focused on topics such as creating commercial wargames about ongoing global conflicts, the use of games to mold the minds of children born in the British Empire, and the research behind historical games spanning topics from the Battle of Mortain to the Council of Nicaea. Liz also creates reviews and tutorials for solitaire board games.
Liz's work is informed by her previous life in academia. She holds a Ph.D. in Ancient Christianity from Yale University, and now brings her research abilities into the world of board gaming. She has written a series of pieces about how gladiators are depicted in modern board games, and is planning several future articles about how the ancient world is depicted in our board games--and what our depictions say about us.
Organizer of Never Just a Game: What Our Board Games Tell Us About Ourselves