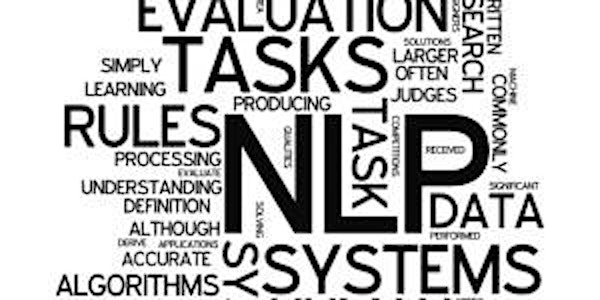 Neuro Linguistic Programming #3 Awareness, Automatic, and Temporal Presuppositions
When and where
Location
The Ranch Building 11859 North Pecos Street Suite 200 Westminster, CO 80234
Refund Policy
Refunds up to 1 day before event
Description
Neuro Linguistic Programming
#3 Awareness, Automatic, and Temporal Presuppositions
Description: NLP Neuro-Linguistic Programming proposes using specific language to affect the central nervous system, appealing to emotional responses that lead to sales-related decisions. A student of neuro-linguistic programming, in turn, can develop techniques designed to alter a customer's perception of selling, their willingness to buy as a natural progression of a planned process for improved relationships.
NLP offers insight into sharpening skill sets of salespeople on how to be more aware of conditions and clues that leads to positive results.
Neuro Linguistic Programming #3 Awareness, Automatic, and Temporal Presuppositions is class #3 of a 13 part series. Classes can be taken individually or as a series.
#1: Introduction to NLP and Embedded Commands is class. - Thursday January 10th
#2 Adverb Presuppositions and Tie-Downs - January 17th
#3 Awareness, Automatic, and Temporal Presuppositions - January 24th
#4 Verbal Pacing and Leading - January 31st
#5 Direct Cause & Effect and Implied Cause & Effect - February 7th
#6 Single Binds, Conditional BInds, and Double Binds - February 14th
#7 Combining Cause & Effect w/ Double Binds - February 21st
#8 Level Shifting - February 28th
#9 Has There Ever Been a Time? - March 7th
#10 What Specifically - March 14th
#11 Level Shift, Cause & Effect & Double Bind - March 28th
#12 Military Pattern, Future Pacing - April 4th
Bonus Class: Handling Objections with NLP - 11th

When: Thursday January 24th from 11:00 a.m. to 12:30 p.m.
Where: 11859 Pecos St, Suite 200, Westminster CO 80234
Instructor: Dennis Hoffman