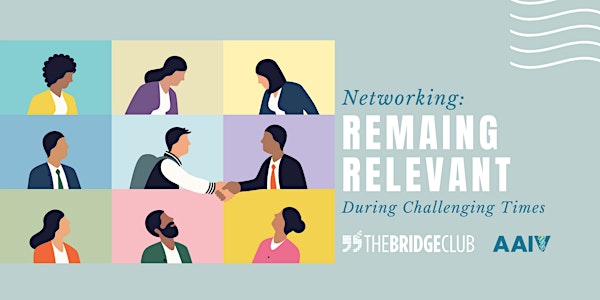 Networking: Remaining Relevant in Challenging Times
With the world influx due to Covid, many of our networking options have disintegrated. Join us for an exclusive AAIV event.
About this event
In this conversation with The Bridge Club we will take a self audit of our networking approaches, identify new oppportunities and also build our personal brands while we wait for our in-person networking to resume.