Description
Building a professional network takes time, effort, and a bit of finesse. Although there is no single formula for the perfect networking pitch, there are some guidelines that can be applied and practiced. Join Melissa Marshall and the B-BIC Skills Development Center to refine your networking goals, build a pitch that helps you achieve those goals, and engage in pitching practice with the opportunity for feedback and modifications.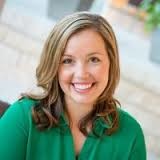 Meet the Instructor: Melissa Marshall
Melissa Marshall is on a mission: to transform how scientists present their work. That's because she believes that even the best science is destined to remain undiscovered unless it's presented in a clear and compelling way that sparks innovation and drives adoption.
For almost a decade, she's traveled around the world to work with Fortune 100 corporations, institutions and universities, teaching the proven strategies she's mastered through her consulting work and as a faculty member with the Department of Communication Arts & Sciences at Penn State University.
For a sneak peek, check out her TED talk, "Talk Nerdy to Me" - it's been watched by more than two million people (and counting).