Description
Marketing & Service Myths :

The Customer is Always Right!

Turkish American Business Network is proudly announcing the first Networking Breakfast of 2016. 40 years experienced Customer Relation Management specialist John Goodman will briefly inform attendees about "Enhancing loyalty and word of mouth via proactive customer service".


---
John Goodman
Vice Chairman, CCMC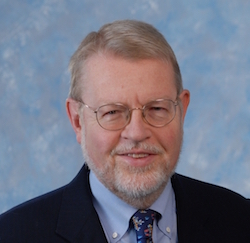 Mr. Goodman is Vice Chairman of Customer Care Measurement and Consulting. He graduated from Carnegie Mellon University with a B.S. in chemical engineering. He received an M.B.A. from Harvard Graduate School of Business Administration in 1971, where his specialties were operations research and management control.
The American Management Association published his book, "Strategic Customer Service", in May, 2009. And, his new book, Customer Experience 3.0, was published in July, 2014.
He personally visited and assessed the customer service/complaint handling systems of over 800 corporations and govern­ment agencies. Some of his private clients have included American Express, Salesforce.com, Harley Davidson, USAA, Apple, SunTrust, CitiGroup, 3M, Xerox, FedEx, J&J, Allstate, etc.

---
SPONSORED By


&


---
Education Partner