Description
About the workshop:
So much of what takes place every day in the lab or in science team meetings involves resolving differences of opinion or accommodating multiple viewpoints in complex scientific discussions. Often such discussions engender strong emotions, leading the participants to engage in counterproductive behaviors. At times the scientific discussion can get de-railed by emotion laden interchanges, and projects can be hampered or even halted.
Dr Carl M. Cohen has created a series of workshops that are specifically focused on helping scientists interact and collaborate more effectively.

How can learning negotiation help?
Becoming a good negotiator forces you to "read" needs, interests and beliefs of others.
Good negotiators learn to monitor and modulate their own behavior in tense and emotion laden situations.
Negotiation teaches that listening can be more productive than talking.
Effective negotiators (like effective leaders) identify and focus on underlying interests rather than on rigid positions.

This is not a generic negotiation workshop. It focuses specifically on situations that scientists encounter every day, and provides tools and guidelines that will be immediately relevant and useful to a scientific audience. The workshop can be customized for different audiences - for example the situations and case studies will be different for academic audiences and audiences from, for example, biotechnology and pharmaceutical companies.
More information can be found here.
This event will start promptly at 8:30 AM. Please plan to arrive 10-15 minutes early.
Please use your institutional email address when signing up.
Getting here:
The Kenmore Room is located on the Boston University campus at One Silber Way, on the 9th floor, adjacent to the Metcalf Trustee Center. Guests can easily get here via Storrow Drive, I-90, and public transportation.
Please enter the building from the side entrace on Silber Way. Use the elevator facing Silber Way to the 9th floor, where signs will lead you to the Kenmore Room.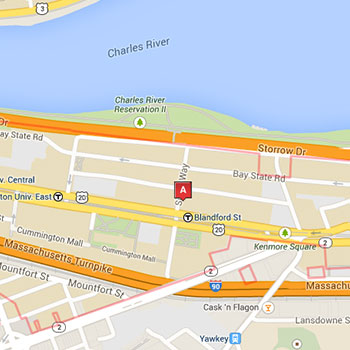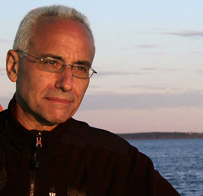 About the instructor:
Carl M. Cohen, Ph.D. Carl is President of Science Management Associates and provides coaching, consultation and training in interpersonal, group and organizational skills to scientists and science executives in both the public and private sectors. Carl has more than 30 years of biomedical research and management expertise, including having been Chief Operating Officer of Biovest International focused on cancer immunotherapy and Vice President for Research and Development at Creative BioMolecules. Carl served as Chief of the Division of Cellular and Molecular Biology and Acting Chair of the Department of Biomedical Research at St. Elizabeth's Medical Center of Boston. During that same period he also held the positions of Professor of Medicine and Professor of Anatomy and Cellular Biology at Tufts University School of Medicine. Carl is co-author, with his wife Suzanne, of "Lab Dynamics: Management and Leadership Skills for Scientists" Cold Spring Harbor Laboratory Press, second edition, 2012. Carl has done training and on-site management consulting for top ten pharmaceutical companies and biotechnology companies, universities, non-profits and government agencies both in the US and internationally. He has been the Director of the Cold Spring Harbor Laboratory workshop on Leadership in Bioscience since 2011.