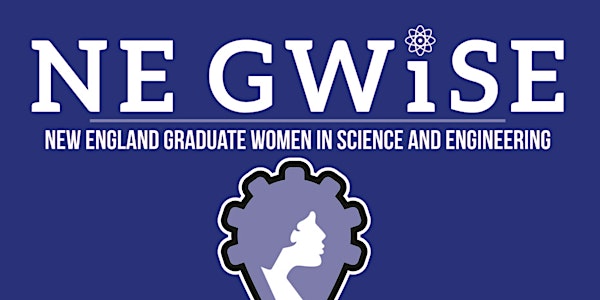 NE GWiSE Spring to Action 2018: Beyond breaking the silence, building a collective
When and where
Location
Tufts University School of Medicine, Sackler Building 145 Harrison Avenue Boston, MA 02111
Description
NE GWiSE is having its first annual Spring to Action event! This year, it will be a summit addressing Sexual Harassment in Higher Education, hosted by Tufts University School of Medicine. The goals will be to discuss and understand the issue of sexual harassment in STEM, learn the current policies addressing this issue at our local graduate schools, construct a cohesive strategy proposal for each school, and develop a plan of action moving forward to collectively advocate for policy change.
Through concrete and collective action, we will improve the culture surrounding sexual harassment in higher education. We welcome all affiliates of all genders from our partner schools who are interested in addressing this issue to attend!

Come to any part of the event!
This event will also be live streamed and recorded!
https://tufts.webex.com/tufts/j.php?MTID=mbb3d6756c0e63a5e8a5946751c638334
Meeting number (access code): 734 199 366 Host key: 171802 Meeting password: Jumbo2018
JOIN FROM A VIDEO SYSTEM OR APPLICATION
Dial sip:734199366@tufts.webex.com
You can also dial 173.243.2.68 and enter your meeting number.
Can't join the meeting? Contact support here:
https://tufts.webex.com/tufts/mc
Schedule:
11:20-12pm Registration/Check-in
12-12:45pm Keynote, Q&A- Dr. Leena Akhtar
12:45-1:10pm Lunch
1:10-1:30pm Presentation of survey results
1:30-2:30pm Title IX+ panel
2:30-2:40pm Bathroom and snack break (others included between sessions)
2:40-3:50pm Breakout Session 1 and debrief (idea generation)
3:50-4:30pm Breakout Session 2 and debrief ("areas of interest")
4:30-5:10pm Breakout Session 3 and debrief (School-specific)
5:10-5:30pm Brief summary of plan for each school
5:30-5:40pm Wrap up, summary of action items
Lunch and snacks will be provided.
More details on breakouts:
Breakout Session 1: What is the problem and what is our desired solution?
Breakout Session 2: How will we address/implement this? (by discipline, e.g, policy, data science, media, etc.)
Breakout Session 3: How will the implementation and next steps differ by school? Make a follow up plan including other organizations to discuss this with at your school and administrators to contact.