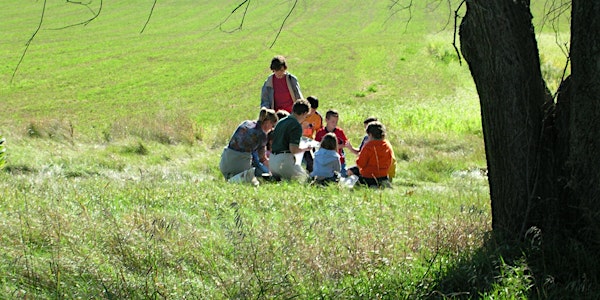 NCH2: Creative programming in the midst of a pandemic; Virtual and beyond
During this virtual NCH2 Coffee and Discussion, three innovative programs will be introduced followed by breakout discussions.
About this event
Program 1: Mighty Acorns: Bringing Nature into the Classroom – Carolyn Wagner, Mighty Acorns Program Coordinator at the Conservation Foundation. Mighty Acorns puts into practice what students in grades 3-5 learn in the classroom to the outdoors; however, this year the students were not able to meet in the parks and preserves. Carolyn and her staff brought the outdoors inside through virtual educational programs. Carolyn will provide an overview of the program and how they made a virtual educational video for teachers.
Program 2: Farm Camp Shifts from Children to Family Focus – Amy Phillips, Youth Program Manager at the Conservation Foundation. Like most organizations this spring, children's outdoor educational program had to be retooled in order to continue this summer. Even though we can't hold our June summer camps as planned, getting kids outside and connected to nature is a core part of our mission, and something we strongly believe will help ground our young ones during this unsettling time. In an effort to provide families with a little Nature Rx, we're offering Family Adventures. Amy will talk about how they provided timed programs for families to visit and do programs at the farm together.
Program 3: Stepping Away from the Screen or Beyond Virtual – Stepping Away from the Screen or Beyond Virtual – Adam Kessel, Program Coordinator, Forest Preserve District of Cook County. The Forest Preserves of Cook County has successfully used typical virtual programs mostly through FaceBook Live and FaceBook posts to connect our guests with nature or nature activities during the pandemic. We've also tried or will be trying some different models that use low tech or no tech tools/resources to provide "programs" for a variety of audiences. Adam Kessel, Program Coordinator for our South Zone team will talk about several of these projects that include "I Have Nature Kits"; Beaubien Celebration@Home and our focus for our Youth Outdoor Ambassadors to complete Nature@Home projects or exploring nature spaces in their communities as part of their summer work.
Take-aways:
• What is needed (infrastructure, technology, logistics) to reinvent programs for current parameters?
• Can new program delivery models increase equitable access?
• What is an organization's role/goal in getting people outside?