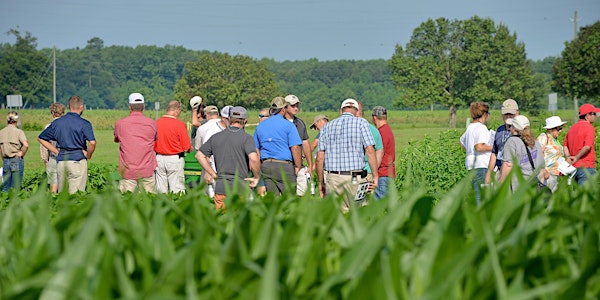 NC Agritunity Virtual Small Farms Conference
A free agricultural conference offered by NC Cooperative Extension focusing on helping small market farms and livestock operations succeed.
By N.C. Cooperative Extension, Iredell County
Date and time
Thursday, February 11, 2021 · 6:30 - 11:30am PST
About this event
Please join us for our fifth annual, and first ever virtual, Agritunity Conference.
Learn new farming techniques and information from Cooperative Extension Specialists (Eddy Labus, Lee Menius, Hannah Dankbar, and Lauren Greene) and successful farmers (Michale Fine of Seven Sisters Farm, Jessica Evans of Evans Family Farm) on a variety of topics such as:
Online Marketing for Success, Season Extension Growing Techniques, Small Tools that make a Big Difference, Diversifying with Pastured Poultry, Multi-Species Grazing in Diversified Livestock Operations and Summer Native and Warm Season Grass For Grazing.
For more information visit https://iredell.ces.ncsu.edu/nc-agritunity-2/
After you register, you will receive an agenda and instructions on joining the conference.
About the organizer
---
NC State University and N.C. A&T State University work in tandem, along with federal, state and local governments, to form a strategic partnership called N.C. Cooperative Extension, which staffs local offices in all 100 counties and with the Eastern Band of Cherokee Indians.
Read our Privacy Statement
N.C. Cooperative Extension prohibits discrimination and harassment on the basis of race, color, national origin, age, sex (including pregnancy), disability, religion, sexual orientation, gender identity, and veteran status.
Individuals with disabilities are invited to request reasonable accommodations to participate in Extension sponsored programs and events. Please contact the county Extension office offering the program at least 14 days prior to the event to make arrangements.