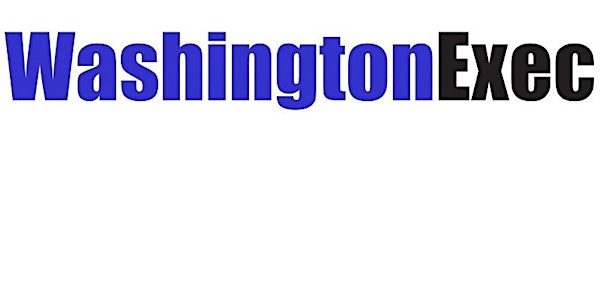 Navigating Your Transition to Industry Seminar
When and where
Location
Attain 1600 Tysons Boulevard #1400 McLean, VA 22102
Refund Policy
Contact the organizer to request a refund.
Description
Third Running of the Navigating Your Transition to Industry to be held July 14th 2016
Program: WashingtonExec, in collaboration with a number of senior executives led by CEO and Founder of TCG International ltd. Mark Chadason, are facilitating a third running of a seminar for retiring government executives seeking smooth transition to industry in a non-threatening, collegial and off-the-record environment. The Navigating Your Transition to Industry Seminar's sessions in October 2015 and February 2016 were attended by 25 executives, including former GS-14, three star Generals, Admirals, and SES/SISs. The program received extremely positive feedback and due to popular demand, WashingtonExec will host a third Navigating Your Transition to Industry Seminar July 14th 2016.
The Navigating Your Transition to Industry Seminar will cover how federal executives should approach post-government employment and transition effectively over the crucial first 45 days after obtaining an inaugural industry job. In addition, we will address how to navigate the "10 month blues" experienced by most who go through the transition. The second half of the seminar will speak to how executives can transition to their second job (almost 80% of new executives will only stay at their first post-government company for over 18 months).
Who should attend? The sessions are geared towards GS-14 executives and above who plan to head to a Director, VP or higher position in the defense industry. This is also for executives who are planning to leave government service within 12 months or are in the process of leaving government service and are looking to take on executive leadership roles in industry (Director or higher). Also, if you are already working in the industry but would like to improve your odds at staying at your company or be ready for the first transition -this will be time well spent.
This event is for government executives looking to transition to industry. This event is not for service providers.
Why we do what we do: We volunteer to run these seminars because the school of "hard knocks" is really hard. Many of us who transitioned from government to industry believe that there is a better way than OJT and or feeling your way around in the corporate darkness. The learning curve for organizations with senior government executives transitioning to the private sector is large; both employers and future employees deserve an effective transition process. Read more about our February 2016 guest speakers on WashingtonExec.com.
Cost: $100 per attendee
Seminar's Agenda:
11:30am-12:00pm-Networking, Check-In and Lunch
12:00pm-12:05pm-Welcome Comments from Brynn Koeppen, Editor, WashingtonExec and Varun Malhotra, CEO, Changeis
12:05pm-1:05pm-Session I: Mark Chadason, former CIA SIS-4, Senior Vice President at ManTech and MacB and founder of TCG International Group, Ltd. Topic: Transition Techniques and Paradigm Shift (what they don't tell you at your retirement seminar)
1:05pm-2:05pm-Session II: Executive Recruiter Perspective Jeremy King, President, Benchmark Executive Search Topic: An Executive Recruiter Perspective: The Dos and Don'ts of Interview Preparation and Building a Personal Brand in the Government Contracting Industry (online and offline)
2:05pm-2:15pm-Brief Break
2:15pm-3:15pm-Session III: Business Executive Perspective, Ed Glabus, Executive Director at The Veterans Consortium and former Executive Vice President, ManTech International Topic: Business Acumen Fundamentals (effective business development, GATE reviews, pipeline techniques, profit and loss, financial statements etc)
3:15pm-3:30pm-Break and Optional Video Presentation
3:30pm-4:00pm-Session IV: Comments from Varun Malhotra, CEO of Changeis and LinkedIn Overview/Personal Branding Presentation from WashingtonExec
4:00pm-5:00pm-Session V: Executive Hiring Manager Perspective, John Sutton, SVP and GM Senior Vice President and General Manager of Civilian and Defense Group, Vencore Topics: Public, Private and Private Equity Corporate Culture: What to Know Before You Go and The First 90 Days in Industry
5:00pm-5:15pm-Closing Comments from Mark Chadason and WashingtonExec
5:30pm-7:30pm-WashingtonExec's GovCon Executive Happy Hour at Maggiano's in Tysons II. All participants are invited to attend. It is a great way to network with potential employers and mentors in a casual setting. Over 50 executives, including CEOs, COOs and VPs across 40 contracting businesses will be in attendance.
Criteria: These sessions will be geared towards individual contemplating executive leadership roles and who are hoping to or are heading to a Director and higher positions in industry.
Where: Attain - 1600 Tysons Blvd. Suite 1400, McLean , VA 22102
*There is an adjacent parking lot in this Lerner Building
Email Kathleen Nichols (KNichols@tcginc.us) or Brynn Koeppen (brynn@washingtonexec.com) with questions or concerns.